Melaye Speaks On Zoning Ahead Of 2023 Presidential Election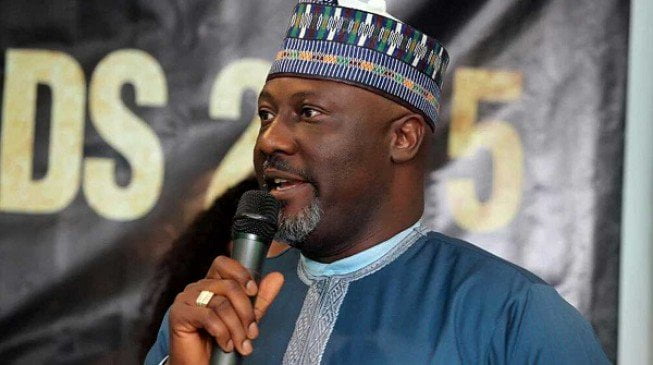 A chieftain of the People Democratic Party (PDP), Senator Dino Melaye, has shared his thoughts regarding zoning ahead of the 2023 presidential election.
In an interview on Channels TV on Friday, Melaye said the PDP has not decided on the zone that will produce the candidate for the 2023 presidential election.
He said the PDP's election review has made recommendations that will be properly looked into before a stand is taken on the issue.
Melaye insisted that the body language of the party to the recommendations is that no action will be taken until the suggestions are adequately dissected.
The controversial politician noted that the opposition party has better chances of winning the 2023 elections after it was manipulated.
He said: "The NEC is yet to sit on these recommendations, it is yet to sit on the report, a committee is going to be set up to look at the meat of the report and nothing like that has happened".
Meanwhile, Governor Kayode Fayemi of Ekiti State has accused President Muhammadu Buhari and the All Progressives Congress (APC) of failing to deliver on its campaign promises.
Speaking on Channels Television, the chairman of the Nigerian Governors Forum (NGF) admitted that the ruling party had fallen short of the expectations people had before they took power.
He stated that though some of the issues had been rocking the country before the Buhari's government, however, the present administration should have taken responsibility for not delivering on campaign promises to Nigerians.
Fayemi said: "I'm not going to shy away from the expectations people had before we came to office. I was a leading player in the campaign that brought my principal ( Buhari) to power.
"We promised Nigerians quite a number of things, particularly centering on security, anti-corruption, and on economic growth. Have we been able to attain all of what we promised? Obviously not."