2023: Doyin Okupe Releases Agenda, Says He'll Be A One-Term President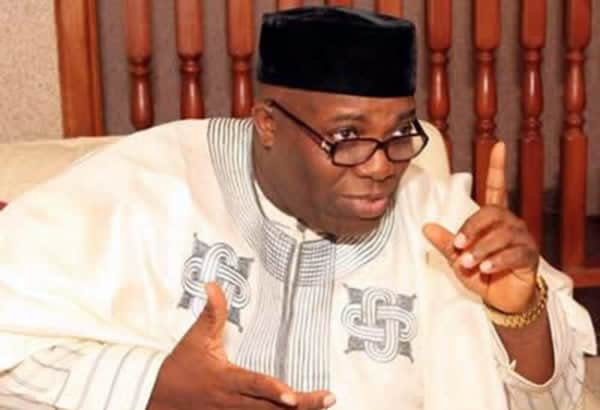 Former Presidential media aide, Doyin Okupe has disclosed that if given the opportunity to become the President of Nigeria in 2023, he would only use one term.
Okupe made the promise in a series of tweets from his Twitter handle on Friday where he also spoke on other issues related to the 2023 presidential election in Nigeria.
Naija News recalls Okupe had in February 2021, declared his intention to run for President in 2023, saying he will run if insecurity facing the country doesn't end by then.
On Saturday, apart from promising to be a single-term president, he released his agenda which he said will center around:
1. RESTRUCTURE.
2. RESET A NEW AGENDA FOR THE NATION.
3. RE-UNITE THE COUNTRY.
PRESIDENCY 2023.
I Will be ONE Term President by the Grace of God.
My mission is to:
1.RESTRUCTURE .
2.RESET A NEW AGENDA FOR THE NATION.
3.RE-UNITE THE COUNTRY.

— Doyin (@doyinokupe) March 19, 2021
Meanwhile, Governor Kayode Fayemi of Ekiti State has accused President Muhammadu Buhari and the All Progressives Congress (APC) of failing to deliver on its campaign promises.
Speaking on Channels Television, the chairman of the Nigerian Governors Forum (NGF) admitted that the ruling party had fallen short of the expectations people had before they took power.
He stated that though some of the issues had been rocking the country before the Buhari's government, however, the present administration should have taken responsibility for not delivering on campaign promises to Nigerians.
Fayemi said: "I'm not going to shy away from the expectations people had before we came to office. I was a leading player in the campaign that brought my principal ( Buhari) to power.
"We promised Nigerians quite a number of things, particularly centering on security, anti-corruption, and on economic growth. Have we been able to attain all of what we promised? Obviously not."