Sunday Igboho Arrests Soldiers, Others Suspected To Be Spies – [Videos]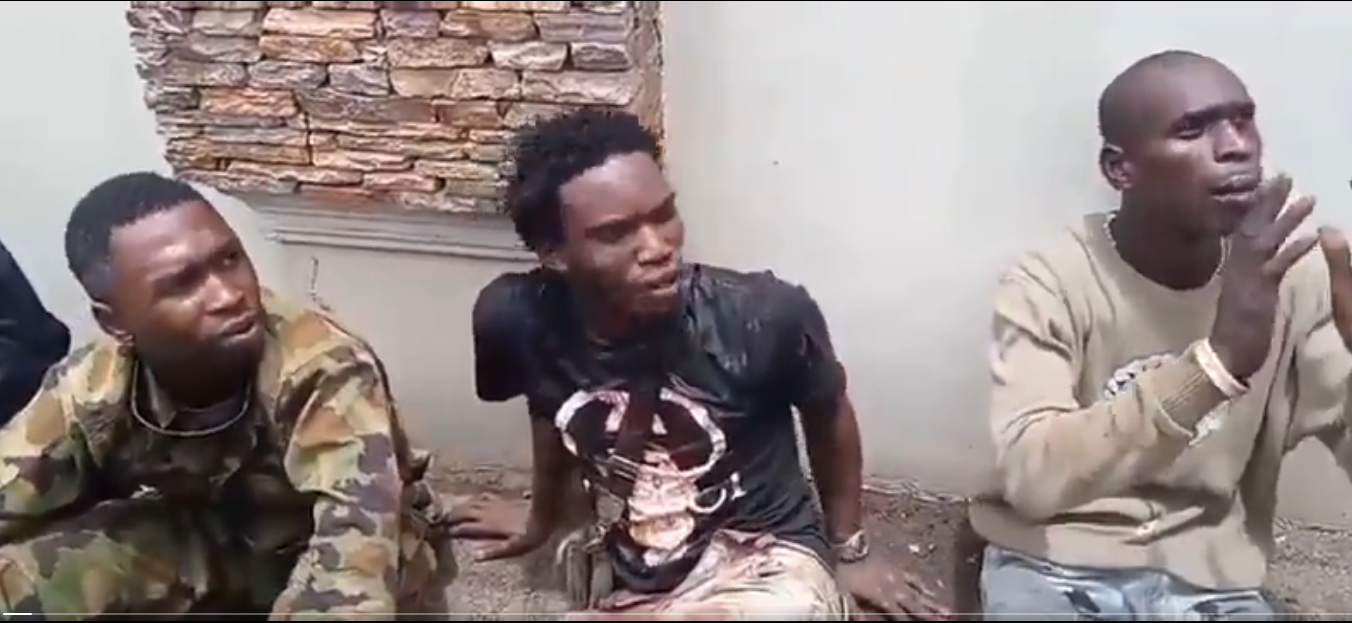 Two men in military uniform and suspected hoodlums have been arrested by acclaimed Yoruba activist Sunday Igboho.
Naija News reports that the suspects were apprehended by men of Yoruba freedom fighter, Sunday Adeyemo, better known as Sunday Igboho.
The Igboho warriors as seen in the below videos shared on the Twitter handle of the Oduduwa Republic alleged that the arrested men were sent as spies in an attempt to attack their leader, Sunday Igboho who is fighting for the Yoruba people.
When interrogated, the two men in military uniform claimed they missed their way and landed around the vicinity where they were arrested. According to them, they were going their way when they came across some men fighting and they decided to intervene before the Igboho warriors cornered them.
Naija News understands that the suspects have been handed to men of the Nigeria Police force in the region.
Watch the videos below for full details on the arrest:
Breaking: Suspected hoodlums, soldiers who attempted to spy/attack Sunday Igboho were apprehended by Igboho warriors. pic.twitter.com/zhFgmpNRCB

— Yoruba Nation (@OdudwaRepublic) March 19, 2021
— Yoruba Nation (@OdudwaRepublic) March 19, 2021
Naija News understands that the development was coming two days after Sunday Igboho, called on the international community to help give Yoruba their own country.
He stated this while speaking at a conference in Ibadan, the Oyo State capital, on Wednesday in a video post by former Minister of Aviation, Femi Fani-Kayode, on Twitter.
Sunday Igboho urged Yorubas residing in the Nothern part of Nigeria to quickly return home, adding that any Yoruba king that denied backing the movement to liberate the South-west will not 'see the light of the next day.'