Npower Batch C: Simple Steps To Update Your Records And Take The Online Test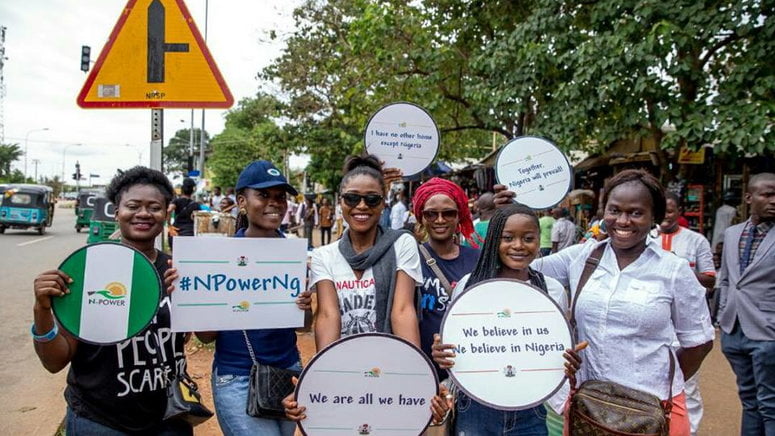 The administrators of the federal government Npower scheme on Friday released an important update/guideline for applicants in order to successfully update their records.
The guidelines were released on the Twitter handle of the federal ministry of humanitarian affairs, disaster management, and social development (FMHDSD).
The update contains guidelines for batch c applicants to successfully update their records on the National Social Investment Management Systems (NASIMS) for the batch C Npower beneficiaries which is part of the selection process.
It will be recalled that during the launch of the N-Power Batch C by the federal government, all N-Power Batch C applicants were required to log into the N-Power Self Service portal on www.nasims.gov.ng and update their records, following which they may proceed to take the mandatory online test in order to progress to the next level of selection.
The process monitored by Naija News, directed the applicants to follow the instructions below to be able to log in to the portal, update their records and take the online test.
1. Click on log in
2. Use the "forgot password" option
3. Enter your Npower application email
4. Click on "send link"
5. Check your mail and follow the instructions to reset your password.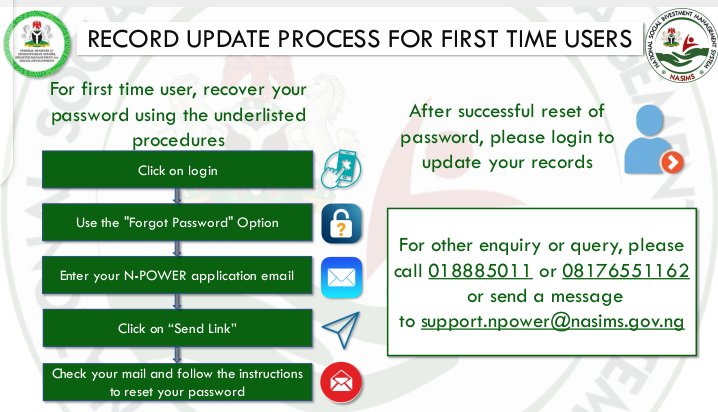 It will be recalled that the Npower scheme is a social intervention scheme introduced in 2016 by President Muhammadu Buhari, as a two-year programme for graduate and non-graduate Nigerians between the ages of 18-35.
The beneficiaries enjoy N30, 000 monthly stipend, and devices during the duration of their stay in the scheme in exchange for services offered including teaching, agric extension services, health, etc.
Meanwhile, fifty-six people are hospitalized in Kano State after contracting a strange disease that causes vomiting and urination.
According to Daily Trust, the outbreak has spread to at least six areas in Gwangwan village in Rogo Local Government Area, leaving residents in a state of panic.
A member of the community, Muhammad Tukur, said they "rushed no fewer than 30 people to the Rogo General Hospital within a day of the outbreak.
"So far, only one person has died as a result of the outbreak.
"Most of the victims of the disease have complained of spending a lot of money on the disease," he explained.