Wakili: OPC Condemns Police Over Murder, Arson Charges Against Members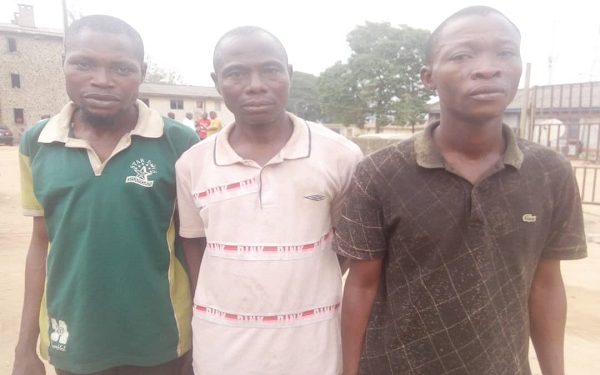 The Nigeria Police Force has been condemned by the Oodua Peoples Congress for charging its members who handed over alleged kidnap kingpin, Iskilu Wakili to the police with murder and arson.
The OPC members identified as Awodele Adedigba, Dauda Kazeem, and Hassan Ramon were on Wednesday arraigned before an Oyo State Chief Magistrates Court, sitting at Iyaganku, Ibadan on six-count of conspiracy, arson, and murder.
OPC in a statement released through its spokesperson, Yinka Oguntimehin, described the action of the police as shocking.
The group promise to seek justice against the unjust arrest, arraignment, and charges of arson and murder for the trio.
"It is most unfortunate that the police have twisted the narratives, accusing our members of arson and murder. The police decision against our members was nothing but a misplaced one and it is discouraging."
"People tend to be discouraged most times when things like these happened because there is no way organisation like ours that have the capacity to assist the police in ensuring effective security of people will continue without giving it a thought."
"But we wouldn't be discouraged in our effort. We will always play our roles in ensuring that our region is safe against criminal elements," he stated.
Naija News had earlier reported that an Iyaganku Chief Magistrates' court sitting in Ibadan remanded three members of the Oodua Peoples Congress (OPC) in a correctional centre for alleged arson and murder.