Buhari Govt Responsible For Worsening Insecurity – Wike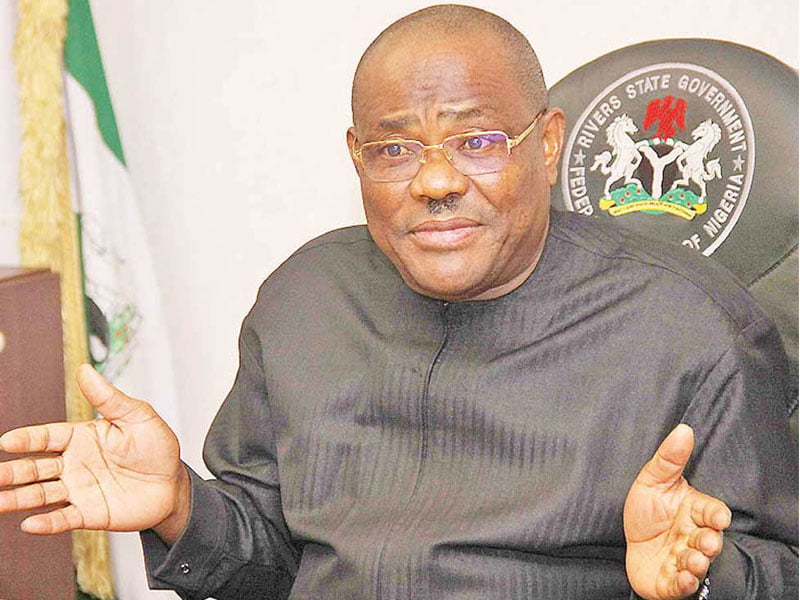 Governor Nyesom Wike of Rivers State has accused the Muhammadu Buhari-led government of being responsible for the worsening insecurity in the country.
In a Television interview on Thursday, Wike said the lackadaisical attitude of the Federal Government to security matters is responsible for the high rate of crime across the nation.
Wike said that the federal government was in the habit of politicising security matters, asking the government to stop playing politics with the issue of security.
The governor also advised the government to change its approach on security which would lead to defeating insecurity in the country.
He said: "I have consistently told the government of today, in as much as you politicize the issue of security you cannot get it right. Until we take the issue of security seriously, not by coming on television to say we killed 200 bandits, which nobody saw."
The governor recalled that when Rivers State was faced with a security crisis, most of the APC governors in the north claimed he was playing politics.
He said if the federal government had taken decisive action to tackle kidnapping when the Rivers Government appealed for assistance, the menace would not have spread to all parts of the country.
Source: Naija News