Biafra: You Are Too Irrelevant – Gov Wike Bombs Asari Dokubo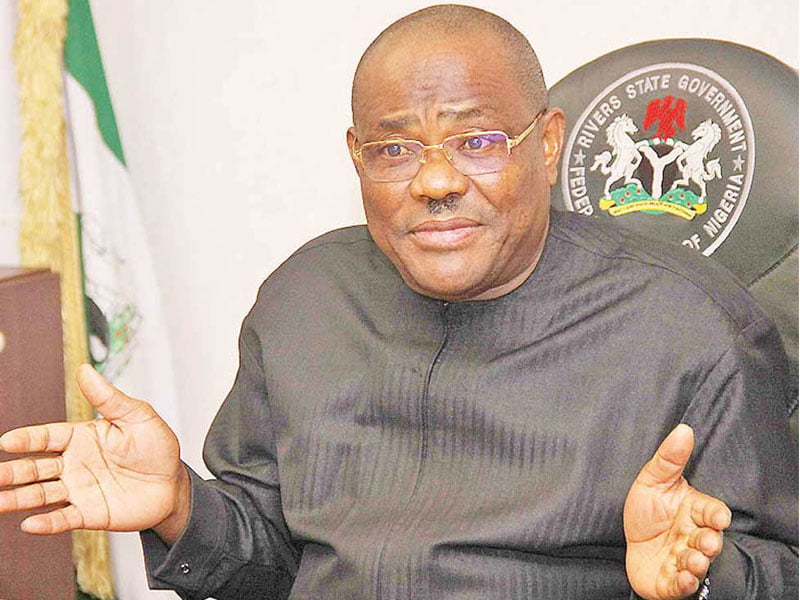 The Governor of Rivers State, Nyesom Wike has accused former militant leader, Asari Dokubo of seeking cheap publicity with his recent declaration of the Biafra government.
Wike said Dokubu is not a stable person as he sometimes works for the federal government and at other times, speaks against and attacks the same government.
He wondered how Dokubo who is an Ijaw man and former President of the Ijaw Youths Council (IYC) could declare himself the leader of the Biafra group which is for the Igbos.
Wike who spoke during a television interview said Dokubo has the habit of always calling him out and abusing him but he consciously decided not to respond because joining issues with him would be tantamount to giving him (Dokubo) publicity.
The Governor noted that he would rather focus on real challenges than respond to frivolities.
In his words, "The problem we have in Nigeria is that we try to give publicity to things that do not matter. You know the antecedent of Asari Dokubo. But each time people like Dokubo come out to make statements, we try to publicise it.
"Sometimes, he works for the Federal Government. Sometimes, he attacks the federal government. I am one person that Asari Dokubo has always abused. But I won't respond because I know his modus operandi.
"He has accused us particularly me and my ethnic group that we are Igbos and that we have no oil well. But if you respond to that you will give him Publicity.
"If he says he is now the chairman of Biafra, let us see the people he has. In fact, there are issues we should not discuss. It is too irrelevant, I won't do it. Let's focus on Nigerian challenges, not on frivolities".
Wike also accused the federal government of politicizing issues of security in Nigeria, declaring that until the government stops such practices, insurgency won't be defeated in Nigeria.
He cited an example of his administration seeking the help of the federal government to deal with kidnapping in Rivers State, but getting turned down.
"The Federal Government never supported metro fight kidnapping. They rather politicized it. We prayed God to deal with them the way they dealt with us, God answered our prayer and now kidnapping and insecurity is everywhere," he said.
Meanwhile, the Federal Government has approved the sum of $1.5 billion for the rehabilitation of the Port Harcourt refinery.
The Minister of State for Petroleum Resources, Timipre Sylva, made this known to State House correspondents at the end of the Federal Executive Council (FEC) meeting at the Presidential Villa, Abuja, on Wednesday.
Sylva said the Ministry of Petroleum Resources had presented a proposal to the council presided over by President Muhammadu Buhari to rehabilitate the refinery.