'My Husband Beats And Strips Me Naked' – Woman Tells Court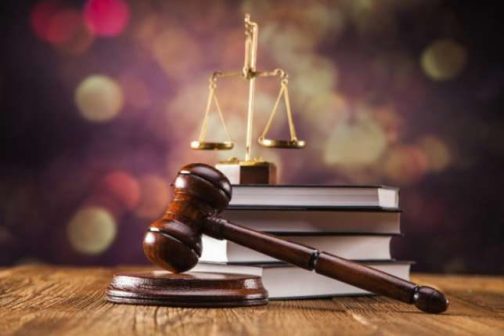 A housewife in Ibadan, Oyo State capital has accused her husband before Mapo Customary Court of being temperamental and brutal.
Lamenting on her union with Mr Owolabi, Mrs Taiwo Akinsola said her husband had turned her into a punching bag as he always beat her. She further alleged that he strips her naked whenever there is a conflict between them.
Naija News understands that Mrs Akintola has been married to her man for four years now. However, violence has not allowed their marriage to last longer even the wife sought a divorce.
Delivering judgment, Ademola Odunade, the president of the court pronounced the marriage dissolved in accordance with the wishes of the couple. According to NAN, Odunade granted custody of the only child to Akinsola and ordered Owolabi to pay N5,000 monthly, for the child's upkeep.
Speaking further on her bitter experience, Akinsola in her petition alleged that Owolabi also threatened her life.
She said: "Owolabi beats and strips me naked. He has threatened to deal with me spiritually. He also took some hoodlums to threaten my father,"
Owolabi consented to the divorce but told the court that the petitioner was too temperamental and highly disrespectful.
According to him, The respondent said his wife also denied him sex.
In another news, Naija News reports that a woman in Ogun State is on the verge of serving jail terms for allegedly killing her own child.
The report confirmed to newsmen by the State Police Command through its spokesman, Abimbola Oyeyemi, alleged that one Mrs Bisola Awodele murdered and secretly buried her own child due to unfair treatment from her husband.