You Supported Me To Become WTO DG – Okonjo-Iweala Tells Nigerians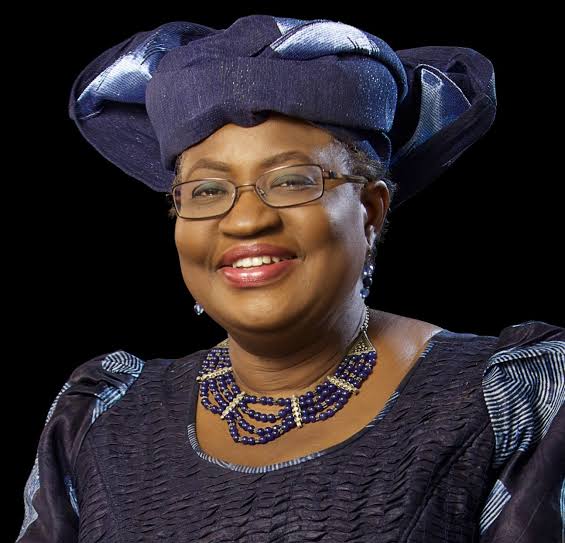 The Director-General of the World Trade Organisation (WTO), Dr Ngozi Okonjo-Iweala has appreciated Nigerians for their support for her in clinching the WTO job.
Okonjo-Iweala in her speech on Monday when she visited the Ministry of Foreign Affairs, said Nigerians were absolutely behind her and supported her all the way to clinch the job.
She was received on her visit by the Minister of Foreign Affairs, Geoffrey Onyeama.
"I say it and I will not stop saying it – without all of you and without support from ordinary Nigerians, especially the young people who were always on social media all the time encouraging me, I wouldn't have been able to make it because it was a very tough competition with eight of us at the start, over a period of six months – very grueling – so it needed a lot of encouragement.
"It's a proud thing that Nigeria has been able to make it. I am honoured and humbled to have been selected," Okonjo-Iweala said.
She also appreciated the personal support of the Minister, praising his commitment and help in sorting issues out constantly.
"You worked night and day along with the Ministry of Trade and Investment and Minister of State for Foreign Affairs. You worked personally to make sure that this happens. I remember calling you so many nights with one complaint or the other or one demand or the other and you kept your cool and were always trying to sort it all out.
"In short, you were absolutely amazing and I want to thank you for your personal attention to this," she said.
It will be recalled that Okonjo Iweala resumed on the first of March 2021 after she was previously confirmed last month as the first woman and first African to emerge as the Director-General of the World Trade Organization (WTO).
She is currently on a week official visit to Nigeria – the first since she clinched the top job.
Meanwhile, a human rights lawyer, Femi Falana (SAN) has accused the Federal Government of earlier frustrating the trial of former Governor, James Ibori, in the United Kingdom.
In a communique titled 'How FG Frustrated Ibori's Trial in the UK' and released on Sunday, Falana alleged that the Nigerian Government through the former Attorney-General of the Federation, Michael Aondoakaa, challenged the investigation of Ibori in the United Kingdom in 2009.
He said a government that challenged the former governor's investigation should not readily claim ownership of the funds recovered.
The senior legal practitioner noted that Aondoakaa had said the UK's decision to probe Ibori was an insult to Nigeria's sovereignty.
The SAN further wondered why President Muhammadu Buhari has continued to use General Sani Abacha's loot to implement projects even though he (Buhari) has consistently said that the former Head of State never stole from the nation's coffers.
Download NAIJA NEWS app: