Senate President Lawan Wants APC To Take Over South East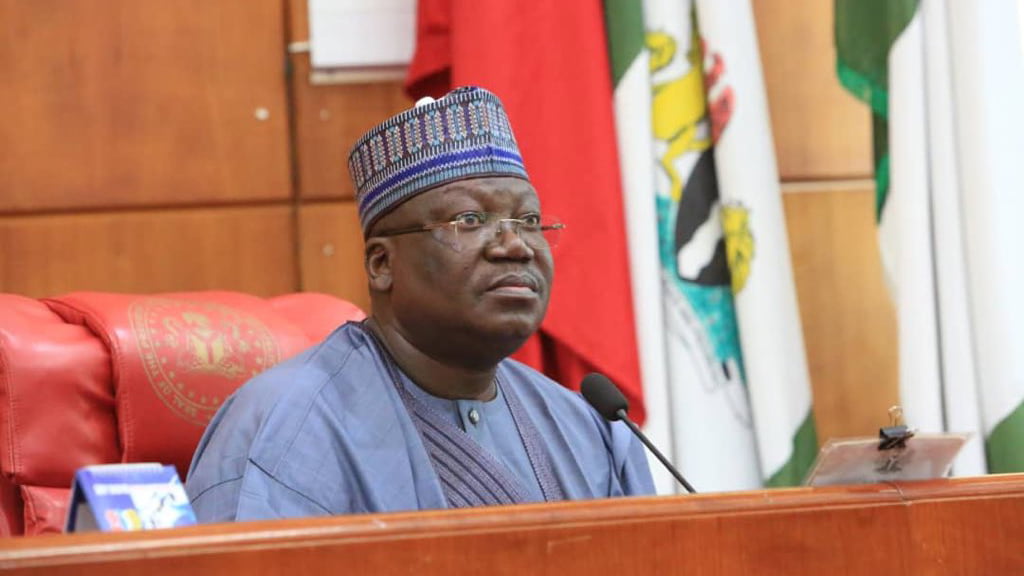 Senate President Ahmad Lawan has declared that it is beneficial for the southeast region of the country to be aligned with the government at the center in order to witness more developments.
The Senate President made the submission in Owerri over the weekend during the thanksgiving ceremony to commemorate the first year in office of Imo State Governor, Hope Uzodimma.
Lawan also praised the developmental achievements by Uzodinma since he assumed office as the Imo State Governor, noting that he has been able to achieve so much within a little time because he took his politics beyond the region and brought it to the center.
He, therefore, called on the entire southeast region to align their politics with the central government.
He said; "Let me say the presence of the Vice President, representing the President, and all the governors here is a very clear testimony of his (government's) relationship with the centre of Nigeria.
"He doesn't waste time looking for an opportunity like this and the result is what you see.
"He has achieved so much in one year because he does not play his politics only in the Southeast.
"He has taken his politics to the centre as well and I will take this opportunity to appeal to our people in the Southeast: grab the opportunity to be at the centre of Nigerian politics.
"The All Progressives Congress (APC) administration of President Muhammadu Buhari is so willing, so liberal and forthcoming to support every part of Nigeria to make sure that Nigeria is evenly developed.
The Senate President also expressed optimism that the APC would soon take control of other states in the southeast region currently been controlled by other political parties.
"So, what we are witnessing here in Imo will be replicated in Ebonyi. We hope by the grace of God, Anambra is coming on board.
"We are expecting Abia to be on board. And of course, we are hoping to bring Enugu on board.
"Nigeria should be a united country where the progressives provide the leadership for this country to be great," he said.
In other news, the Minister of Transportation, Rotimi Amaechi, has said he is focused on delivering on the various railway projects across the country and not the 2023 election.
Amaechi, who served two terms as governor of Rivers State and was also speaker of the Rivers State House of Assembly for eight years, warned Nigerians to stop distracting him because he is not a politician.
Speaking on Arise TV on Saturday morning, the former governor said even if he has the ambition to contest for office in 2023, he wouldn't have started two years to the election because he is not a rich man.
Source: Naija News