Gumi: Senator Ndume Rejects Amnesty For Bandits, Boko Haram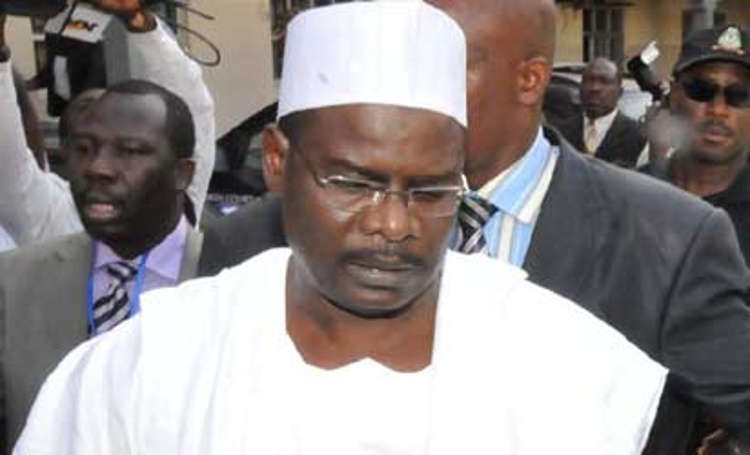 Senator Ali Ndume (APC – Borno South) has kicked against calls by renowned Islamic cleric, Sheikh Abubakar Gumi, that the federal government should grant amnesty to bandits.
He rejected the calls while speaking at a roundtable organised by the Correspondents' Chapel of the Nigeria Union of Journalist (NUJ) in Abuja.
According to the former Senate Leader, criminals who have formed a cartel should be made to face the full weight of the law.
He stated that if bandits are willing to repent and drop their arms, they should still be sent to jail to pay for the crimes they have committed.
Ndume said: "My position on this is well known. Starting from the programme of deradicalisation of Boko Haram members, I have been totally against it. I contemplated going to court to stop it.
"You can't have people perpetuating criminality and you give them starter packs. Maybe many people will then contemplate becoming bandits. That is not the way to go. I will give you an example with cattle rustling.
"The Cattle rustlers are armed robbers to go to the forest to rob the herdsmen of their cattle using AK47. The herdsmen then felt that the only difference between them and the rustlers is the AK47 they are holding and when you sell one cow, you can buy one AK47.
"So, they will then go and sell one or two cow, buy an AK47, then invite a policeman, given him one goat and he will teach them how to use the gun. That was how it started. Then discovered that if you kidnap one person and demand ransom, you can get N10 million which you share with the people on the network.
"How you know that it is a big network is that when they are arrested and you ask them of the N10 million, you will discover that the person arrested only got N200,000. Where is the rest of the money? After that parade, that will be the end of it. How can you stop this kind of thing that way?
"Gumi is talking to some people, yes. You can't say there is no corridor to provide exit for some people who wants to repent. But that does not mean you should give them amnesty and set them free. They should come in, confess and face the law and serve the jail term. If after that, the authority wants to pardon them; that is a different thing. But it cannot not be done blindly like that.
"When Boko Haram took over my local government, Gwoza and declared it as their caliphate, most of our elders could not run and so, they stayed and they continued reading the Quran. Somebody went and told the Boko Haram people that the 75 mallams were praying against them. They took five of them to an abattoir and slaughtered them."