What Buhari Cannot Destroy Does Not Exist – Nigerians React To Latest #FuelPriceHike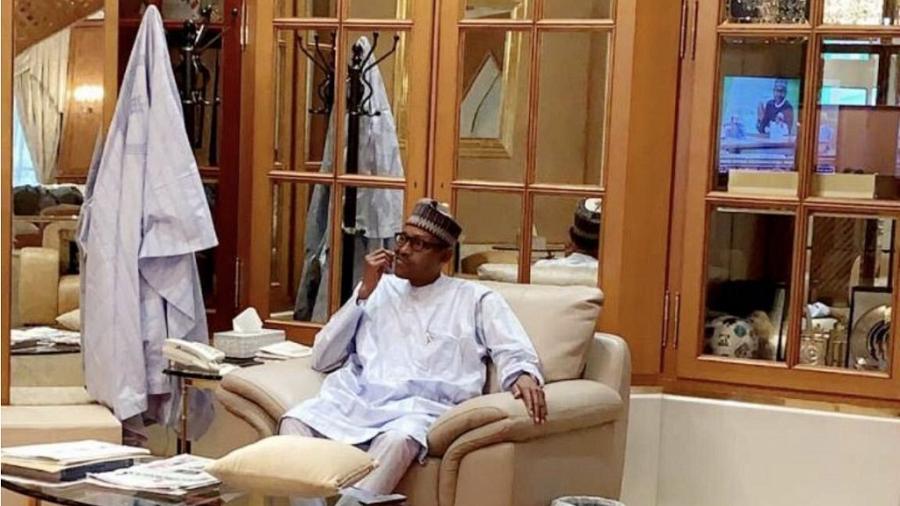 Naija News had earlier reported that the Muhammadu Buhari-led federal government has announced an increase in the pump price of petrol to N212.61 a litre.
Recall that the federal government had two weeks ago denied plans to increase the petrol price in the country.
But the Petroleum Products Pricing Regulatory Agency (PPPRA) announced late Thursday that the retail price for a litre of petrol for the month will be between N209.61 and N212.61.
Nigerians have taken to their Twitter handle to react to the latest petrol price increase:
Food prices before now have been out of reach for many Nigerians then you add #FuelPriceHike on top of it which will further drive up prices of things across board.

Yet, the average Nigerian's earning has not increased.

How exactly do we want to bring people out of poverty?

— Dr. Chinonso Egemba (@aproko_doctor) March 12, 2021
What Buhari cannot destroy does not exist #FuelPriceHike

— #OurFavOnlineDoc (@prophetswitch) March 12, 2021
So Buhari deliberately increased the Fuel ⛽ price because we refuse make them open Lekki Toll Gate abi#FuelPriceHike pic.twitter.com/rJdyso4w6B

— Omo Kogi (Yagba) 🦅 (@Oladapomikky) March 12, 2021
Where are these people now? 😂😂😂, we need them at the forefront again pls. #FuelPriceHike pic.twitter.com/wWM2bMDocw

— Jheasy𓃵 (@Jheasy_) March 12, 2021
I almost sold this car last year because there was an option. With this Buhari Economics I think it would have a longer stay with me cos it has to be the official staff bus. 3k fuel in this car can take you to Togo and back to lagos. #FuelPriceHike pic.twitter.com/5YrFif2Sp7

— TAILOR MUSHROOM (@TailorMushroom) March 12, 2021
https://twitter.com/Ola_yussiff/status/1370268216052875264
https://twitter.com/igwe_ema/status/1370268600049750017
Petrol now sells for 212 Naira ?

Buhari has jejely descended from the Zenith of 'sai baba', to the slope of 'baba go slow' and finally to the nadir of 'baba standstill'.

It can't get any worse.#FuelPriceHike pic.twitter.com/c67Cf6tO7M

— OLUWAJOMILOJU (@kennyify) March 12, 2021
Woke up to the news of Fuel @ N212 per litre.
It's now clear why Biden's first call to African President after his inauguration wasn't to the President(ency) of the continent's most populous country; but Kenya's Uhuru Kenyatta & South Africa's Cyril Ramaphosa.#FuelPriceHike

— Da Mix Professor! (@smartdonwazobia) March 12, 2021
When other countries are busy making moves on economic recvry and easing the burdens of COVID-19 on their pple Nigeria is increasing fuel price with total disregard for the welfare of Nigerians! Haven't we suffered enough? What type of inhumane leaders are these? #FuelPriceHike pic.twitter.com/NmUjfyRCOr

— olivet aberare (@aghoghoroghene_) March 12, 2021
https://twitter.com/moshoodkabiru48/status/1370268404934963200
Naija News recalls that the Nigerian National Petroleum Corporation (NNPC) had on March 1st assured Nigerians that there was no plan to increase the ex-depot price of as petrol, this month.
In a statement issued on Sunday, Group General Manager of the NNPC Public Affairs Division, Kennie Obateru, said the corporation's decision not to increase the ex-depot price.
He also urged marketers not to increase prices or hoard petroleum products, as the country has enough in its stock to last for more than 40 days.
The statement reads: "Contrary to speculations of an imminent increase in the price of Premium Motor Spirit (petrol) in the country, the Nigerian National Petroleum Corporation (NNPC) has ruled out any increment in the ex-depot price of petrol in March 2021.
"NNPC also cautioned petroleum products marketers not to engage in arbitrary price increase or hoarding of petrol in order not to create artificial scarcity and unnecessary hardship for Nigerians.
"The Corporation stated that it has enough stock of petrol to keep the nation well supplied for over 40 days and urged motorists to avoid panic buying."