New Minimum Wage Not Enough For Workers – Falana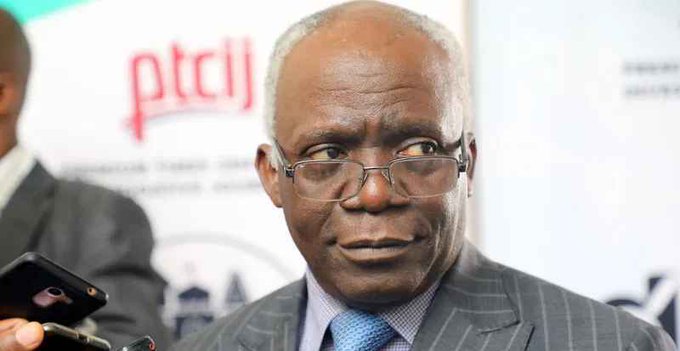 Senior Advocate of Nigeria, Femi Falana, has said that the present 30,000 minimum wage cannot be said to be a living wage.
Speaking during an appearance on Channels TV's Politics Today on Thursday, The human rights lawyer described the current protest by workers across the country as a popular one.
He said the constitution stipulates the payment of living wage for workers, saying that the current minimum wage is not enough for Nigerian workers.
The senior lawyer noted that the issue of the minimum wage has nothing to do with federalism, asking members of the National and State Assemblies to appreciate the need to prevent payment of starvation wages in the country.
Meanwhile, Governor Kayode Fayemi of Ekiti State has said the federal salary structure should not be imposed on states.
He stated this on Wednesday while reacting to the nationwide protest by labour unions over the minimum wage bill.
The bill currently at the National Assembly is seeking to decentralise the payment of minimum wage to workers in the country to allow states to pay according to their financial capacity.
Naija News reports that the bill has passed first and second reading in the House of Representatives.
Speaking when he hosted pro-chancellors of state-owned universities on Thursday in Abuja, Fayemi said the federal and state governments do not have similar economic situations.
"You can't impose a federal salary structure on states, because we do not all have the same economic or financial situations," Fayemi said.
"I, for example, do not have the resources of Lagos state, so you won't expect me to earn the same salary as the governor of Lagos.
"The people you appoint as vice-chancellors need to speak truth to power. They need to be able to bite the bullet, and not just be a 'yes' person.
"We need to work together to confront these issues. We are running glorified secondary schools as universities by this system, and you have to help us in insisting that the institutions, too, do the right thing."