Herdsmen: 'Notorious Fulani Terrorists Iskilu Wakili Very Deadly'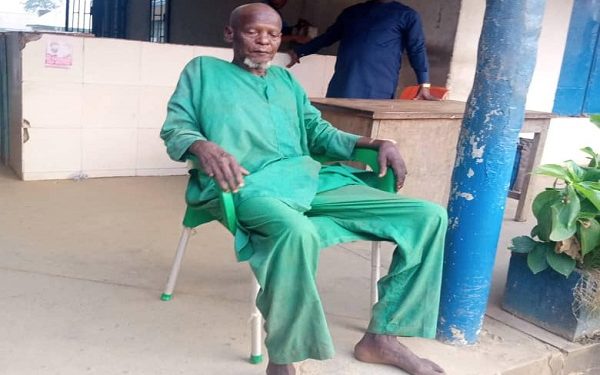 One of the leaders of the Oodua Peoples Congress (OPC) in Ibarapa of Oyo state, Olu Adegoke, has described the captured Fulani warlord, Iskilu Wakili, as very deadly.
Naija News reports that the Odua Peoples Congress (OPC) and other vigilante groups on Sunday stormed Wakili's home in Kajola area of Ibarapa, and arrested him after an alleged gun battle with his men.
Speaking from the state criminal investigation department in Oyo on Monday, Wakili dismissed claims that he is a criminal, adding that he has also been a victim of kidnapping, having paid millions of naira to secure the release of his two sons from their abductors.
The Fulani leader also denied all allegations against him.
Speaking to The Cable, Adegoke warned that Wakili, if released by the Nigeria Police, will not be welcomed back to Ibarapa.
The OPC leader said: "I live in Igangan, but Wakili operates from Ayete and Kajola. Those of us who are in the forefront of the fight against herders' oppression should be commended for our bravery. But we now live in fear because there are traitors who thrive from the crisis," the OPC leader claimed.
"Those who are in the town where Wakili operates supply information to the herders. They are Yorubas like me. I have spoken to the media about the powers of Saliu, but Wakili was in the background. He came to prominence after his son said instead of fighting Seriki Saliu, they should try to face his father (Wakili).
"They know what they are doing together. Wakili is more deadly than Saliu. Saliu respects him so much. There are people who can talk about Wakili's oppression, but they are afraid of being killed. But we are brave to speak about what we know."