Minimum Wage: I Earn Less Than N600,000 – Umahi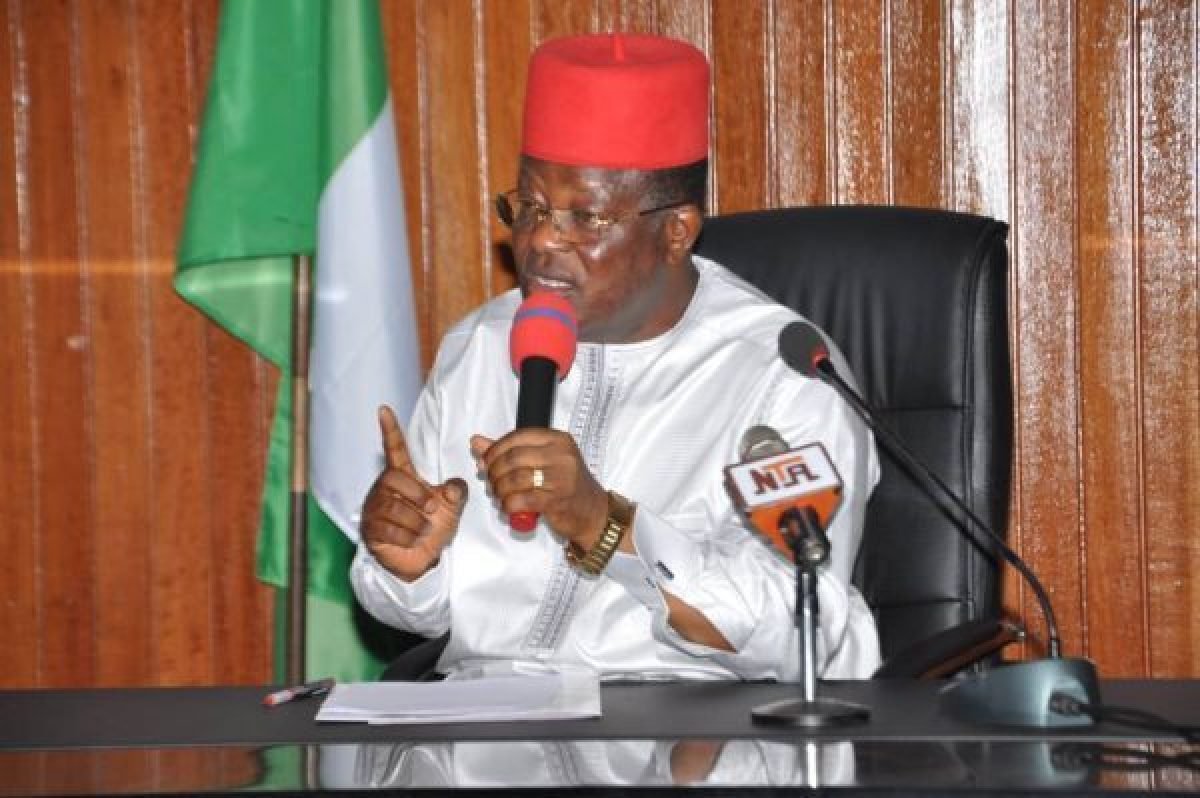 Governor David Umahi of Ebonyi State has called on the Nigeria Labour Congress (NLC) and other unions to negotiate with governors over the new minimum wage.
Umahi stated this on Wednesday while reacting to the nationwide protest by labour unions over the minimum wage bill.
The bill currently at the National Assembly is seeking to decentralise the payment of minimum wage to workers in the country to allow states to pay according to their financial capacity.
Naija News reports that the bill has passed first and second reading in the House of Representatives.
Speaking on the issue, David Umahi said he supports the minimum wage whether it's by legislation or by negotiation.
"What we should do is to bring all cards on the table facing up, and then we should be able to discuss. There's no right thinking person in this country that will say any worker should be paid less than N30k. It doesn't sound well at all. I support minimum wage whether it's by legislation or by negotiation. We need as a people, to sit down, and discuss our problems," he said.
"Labor is not anti-government, they are part of the success of government and of course the failure of government. So it's important that labor should be able to negotiate with governors." 
On if the salaries of governors should also be negotiated like the minimum wage, Umahi said he earns less than N600,000 monthly, and that the country had just 36 governors.
"I earn less than N600k a month as a governor. And we're only 36," he said.
"It brings me to the point I've been stressing; if I have 50 thousand workers, and I have X amount that is not likely to increase, compared to a state that has 10 thousand workers, and receiving the same amount. You have to ask yourself who has the ability to pay better. It is the man that has less amount of workers." 
Download NAIJA NEWS app: