Kogi To Receive COVID-19 Vaccines Despite Yahaya Bello's Denial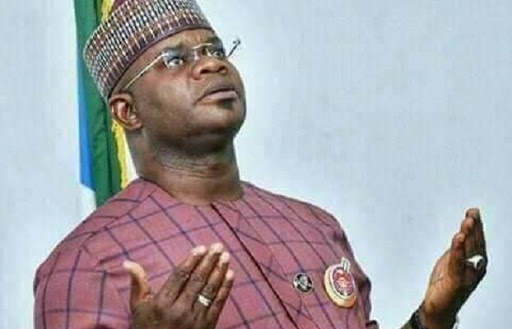 The Kogi State Government has expressed readiness to receive the AstraZeneca/ Oxford COVID-19 vaccines given to the state by the Federal Government.
Naija News reports that this was made known by the Kogi State Commissioner for Information and Communications, Kingsley Fanwo.
The Commissioner however stated that the state government won't force anyone to take a jab of the vaccine except for those who are willing.
"The governor has said he will accept the vaccine in the state but he will not force anyone to take it. Anyone who may wish to take the vaccine can come forward and the person will be vaccinated but the governor will not enforce it," he said.
"He had said it already that he will take delivery of the vaccine if they bring the vaccine to the state. We just don't have any information about when the vaccine is coming in and in what quantity."
This online newspaper reports that Governor Yahaya Bello had consistently dismissed the existence of the virus in his state.
In a viral video, the Kogi governor expressed reservations about the vaccine, urging his supporters to reject it.
Bello had insisted that there is no COVID-19 in the state, adding that he won't take the AstraZeneca/Oxford COVID-19 vaccine.
The Governor while speaking last Friday, declared Kogi State has more important issues to deal with than subjecting residents to COVID-19 vaccination.
Governor Bello however added that he won't stop residents who wish to be vaccinated if the federal government makes the vaccine available but personally, he would rather not make the people guinea pigs.