Bandits: Why FG Can't Arrest Gumi – NSA Monguno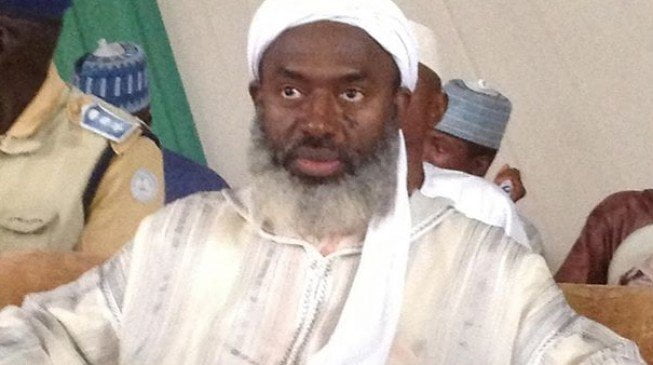 The National Security Adviser, Major General Babagana Monguno (Rtd) has disclosed that controversial Islamic cleric, Sheikh Ahmad Gumi can't be arrested for negotiating with bandits.
Monguno disclosed that Gumi was discussing with the bandits as part of his promise to the government to help curb insecurity in the country.
The Sheikh has also constantly called on the government to give amnesty to the bandits.
Naija News recalls that there have been calls from various quarters for Gumi to be arrested, questioned, and prosecuted over his frequent hobnob with the bandits but the NSA while addressing newsmen at the presidential villa in Abuja on Thursday noted that the cleric was operating within his constitutional rights.
Monguno said, "Sheik Gumi is doing what he's doing because he believes in what he's doing. He's a Nigerian and under the constitution, he can talk to anybody. He can deal with anybody.
"I met with him when I went with the service chiefs to Kaduna, and we spoke generally during the meeting and he resolved to help the government. We are waiting for him. That's all I can say."
Earlier, this online news medium had also reported that the renowned Islamic cleric had boasted that he cannot be arrested or prosecuted for interacting with bandits in the north.
Gumi stated that Kaduna and Zamfara states have also negotiated with bandits in the past and no one was arrested.
The popular cleric also disclosed that his interactions with bandits were done in the presence of government officials.
Asked to respond to those calling for his arrest, Gumi said: "Those are clowns, even the Kaduna State governor dialogued with them, Zamfara governor dialogued with them.
"I'm not the first person that started dialoguing with them (bandits). I only added value, and I find them to be religious; religion is the only thing that teaches you that blood has sanctity. So this is the religious angle.
I'm trying to gather them and teach them that there is sanctity to life. They cannot kill, rape and so on. This is the addition I hope will work. Note, I never visited these bandits without a government official, but they are in the background.
"All the bandits we met were with government officials, and that is why I said those calling for my arrest are clowns."
Meanwhile, the federal government of Nigeria has spoken tough, declaring that it won't engage foreign mercenaries in dealing with Boko Haram terrorists, bandits and other criminals.
The National Security Adviser (NSA), Major General Babagana Monguno (Rtd) revealed the stand of the government on Thursday during the weekly ministerial briefing at the State House in Abuja.
According to Monguno, employing foreign mercenaries is not one of the options being considered by the Muhammadu Buhari administration.
He noted that rather, more troops will be deployed and empowered to totally eliminate the criminals.