Biafra Will Give Ghana, Togo, Benin, Others Free Oil After Secession – Nnamdi Kanu Promises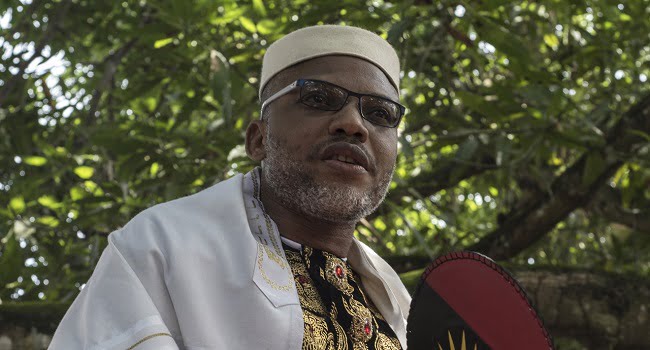 The leader of the Indigenous People of Biafra  (IPOB), Nnamdi Kanu, has stressed that the Biafra agitation and secession from Nigeria was not for oil money.
Kanu in a statement made available to newsmen through IPOB's spokesman, Emma Powerful, promised to distribute free oil to Nigeria's neighbouring countries such as Ghana, Togo, Benin Republic, Ivory Coast and the Gambia when Biafra finally part ways with Nigeria.
The IPOB leaders reiterated that Biafra was borne out of the need to free the entire black race from subjugation, insisting that the decision to give out free oil to the mentioned nations is to prove that the secession for Biafra was not for oil or money.
Kanu said Biafra wants to have neighbours that are free and peaceful so they can also benefit from our prosperity and enterprise.
The statement reads: "Kanu equally promised to give free oil and gas to Ghana, Togo, Benin Republic, Ivory Coast, the Gambia and other countries in West Africa and Africa at large.
"This is to prove to them that the agitation for Biafra autonomy is not driven by the quest to control oil money. Rather our struggle for self-rule is borne out of our desire to set the entire black race free from subjugation.
In another news earlier, the foremost rights advocacy group, the Human Rights Writers Association of Nigeria (HURIWA) has called for the arrest of a popular Islamic scholar, Sheikh Ahmed Gumi for alleging that non-Muslim soldiers were responsible for the attacks against bandits.
In a statement signed by its Executive Director, Emmanuel Onwubiko, HURIWA berated the Nigerian Army for failing to take practical and law-based action against Gumi, Naija News reports.