Flashback: Sheikh Gumi Was Arrested For Links With Terrorism In 2010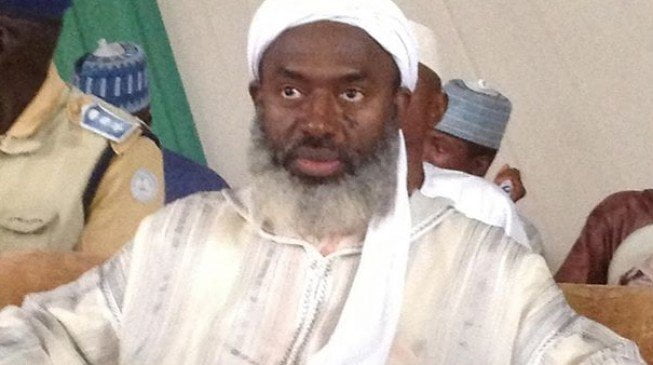 The Saudi Arabian Government had in 2010 arrested and detained popular Kaduna-based Islamic cleric, Sheikh Ahmad Gumi, for over six months.
Sheikh Gumi was arrested for allegedly relating with Nigerian underwear bomber and terrorist, Farouk Abdumutallab.
It was gathered that the United States government had requested the arrest of Gumi in February 2010 in Mecca for exchanging e-mails with Abdulmutallab.
According to  SaharaReporters, the Islamic cleric was arrested after the US security browsed through Abdulmutallab's e-mail and found out that he corresponded with him shortly before he attempted to bomb a plane on December 25, 2009 in the US.
Gumi was first taken to Jeddah but was returned to Mecca and put under house arrest for many months before the intervention of the Nigerian government.
Naija News reports that Sheikh Gumi is currently advocating for bandits in Nigeria to be granted amnesty and not called criminals.
He had urged the Nigerian government to grant amnesty to the killer despite the atrocities committed by the herdsmen turn terrorists.
The cleric was also caught on video telling bandits not to attack villages and Muslim while falsely claiming attacks on them were carried out by non-Muslim security operatives.
Recall that Abdulmutallab, then 23, had unsuccessfully tried to denote a bomb wired to his underwear aboard a Northwest Airlines flight from Amsterdam that was about landing in Detriot, Michigan with 289 people on board.
The device failed, but the terrorist became enveloped in a fireball that spread to the wall and carpeting of the plane.
Four passengers quickly restrained him and helped put out the fire, witnesses said, and he was escorted up to the first-class section of the plane and taken into custody by US authorities when it landed.
Abdulmutallab later acknowledged in a courtroom statement that he had travelled to Yemen and was "greatly inspired" to participate in such a plot by US-born militant cleric, Anwar al-Awlaki, who was killed by a US drone strike in Yemen in September.
US officials later said the terror group – al Qaeda in the Arabian Peninsula had helped foment the failed attack.
He was sentenced to four life terms plus 50 years without parole on February 16, 2012.