Pastor Ashimolowo Receives COVID-19 Vaccine (Photos)
The Senior Pastor of the Kingsway International Christian Centre, Matthew Ashimolowo, on Sunday disclosed that he has received the COVID-19 vaccine.
The cleric took to his social media platform on Sunday to share photos of his vaccination.
The UK-based Nigerian pastor wrote on Facebook, "I have taken the vaccination today. Very simple and quick. I encourage all BAME (Black, Asian and ethnic minority community) to take the vaccination. Save lives. Stay Safe. Protect yourselves. We need to do this. Let's go."
There have been conspiracy theories about the vaccine, while some have argued on whether Christians or Blacks should take the vaccines or not.
However, in a statement, the church said, "COVID-19 vaccination reduces your risks of severe infection and the need for admission to Intensive Care Unit."
"Evidence is becoming available that vaccination will prevent transmission of the COVID-19 virus."
"The known benefits of COVID-19 vaccinations outweigh the known and potential risks."
"The vaccines do not cause COVID-19 because they do not contain the Coronavirus."
"Taking the vaccine will protect you and other people, especially those that are at significant risk of severe infection."
See more pictures below: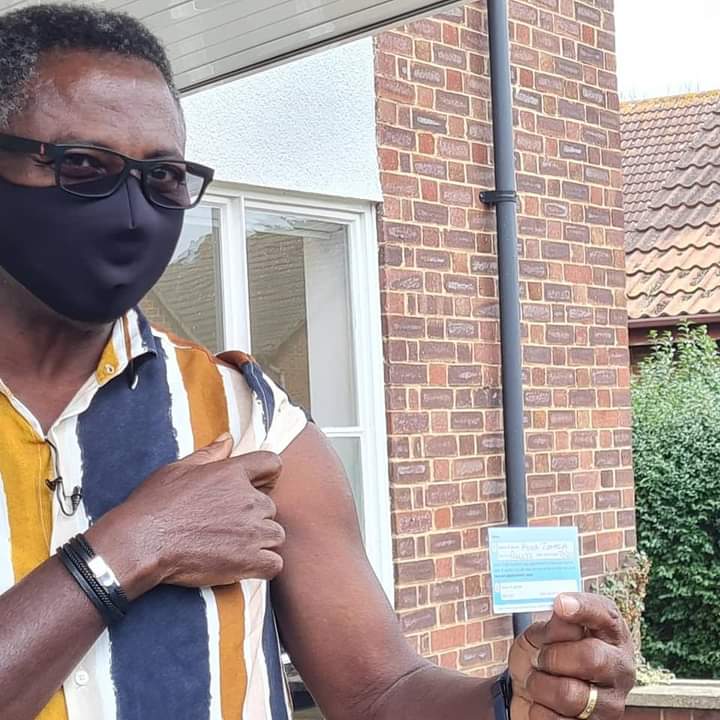 Source: Naija News