FAAN Reveals Plan For Kaduna Airport After Attack By Bandits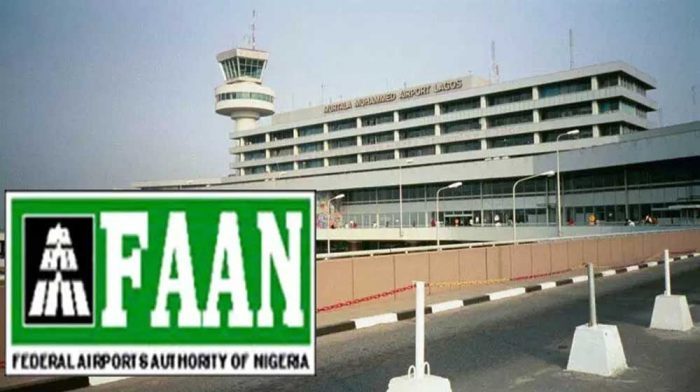 The Federal Airports Authority of Nigeria (FAAN) has declared that the Kaduna International Airport won't be shut down following the recent attack on its staff quarters by armed bandits.
The managing director of FAAN, Hamisu Yadudu made this known when he received members of the Senate Committee on aviation in Lagos over the weekend.
It will be recalled that gunmen suspected to be bandits attacked the Federal Airports Authority of Nigeria (FAAN) staff quarters in Kaduna, abducting about nine persons.
Naija News reports that the bandits accessed the quarters through the airport runway at about 12.30 am on Saturday, abducting nine people including a whole family of six, a housewife, and her two children.
It was gathered that the incident lasted for hours as military personnel engaged the bandits, but sadly the attackers had their way.
Speaking with the legislators, the FAAN boss declared that the incident is a worrying security concern and while efforts have been activated to prevent any such re-occurrence, there is no need to shut down the Kaduna International Airport.
He added that security has been beefed up across the various airports.
"This incident is entirely different from closing down the airport. It is a security concern that we have at our staff quarters," he said.
"A lot of our staff do not even live in these quarters. If there is a need for us to close it, we will close it, but this is even far away from it.
"There is no need for that drastic action. Just a small percentage of our members of staff stay in the staff quarters; the rest are all living in the town.
"You can see that the staff quarters are fenced. We are taking appropriate measures, but like I said, we just have to improve to counter these challenges.
"Though the fence was broken, somehow, somewhere, things happened, and now it is time for us to counter as we have been doing always."
In his remarks, the Chairman of the Senate Committee, Smart Adeyemi called for renewed efforts to address the security situation in the country.
Meanwhile, the Presidency has denied reports that there was a fire outbreak inside the Presidential Villa, Abuja on Saturday night.
There are reports that a fire outbreak in the Presidential Villa in Aso Rock, Abuja had caused confusion among staffs in the villa.
According to SaharaReporters, the fire incident started at 4 pm as the fire service officials tried desperately to put it out.
"The security men were chasing people not to capture the incident, but I tried my best to capture it. The fire is still on," a source said.
Reacting in a statement titled "Bush fire incident recorded outside villa perimeter," the Senior Special Assistant to the President on Media and Publicity, Garba Shehu, said the fire that broke out happened "between the outer wire fence and walls surrounding the Villa."