Amnesty: Katsina Governor Rips Sheikh Gumi Apart, Says Bandits Can't Justify Killings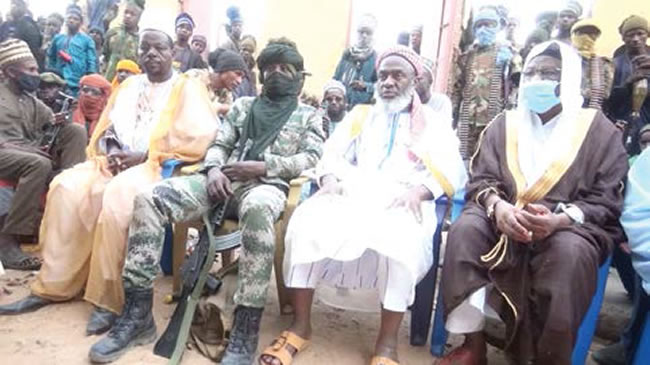 Governor Aminu Masari of Katsina State has slammed Sheikh Abubakar Ahmad Gumi for asking the federal government to give killer bandits amnesty.
Naija News reports that Gumi had on Thursday said if the government can pardon coup plotters under the military regime, then bandits should enjoy the same benefit under democracy.
Gumi while responding to the Christian Association of Nigeria in Kaduna said there is need to pardon bandits for Nigeria to enjoy peace.
Gumi added, "Even those that instigated civil war, the civil war that millions of people died, were pardoned. I see no reason why we cannot accept their (bandits) repentance and give them amnesty."
But in an interview with THISDAY, Masari – whose state has been among the worst hit by banditry – said bandits killing Nigerians in the north do not deserve amnesty.
"Amnesty for who? Look, Gumi is doing it in 2021, we did it in 2016. At least there is something to learn from us," he was quoted as saying.
"When we started the dialogue in 2016, 95 per cent of the herders living in the forest were not criminals but what is the situation today? Majority of the herders living in the forest today are bandits.
"Gumi should have been preaching to them on the fear of God; to understand the implications of killing somebody but certainly not amnesty because even animals are not allowed to be killed unjustly let alone human beings. He should also let the bandits know the value of their own religion."
"Are we all happy in Nigeria? Does it mean those who are unhappy would take arms against other people? They (bandits) kept on saying they are being marginalised, how many people are marginalised and neglected in Nigeria today," the governor asked.
"A thief is a thief and a criminal is a criminal. They are criminally- minded and can't justify killing innocent souls."
Source: Naija News