How To End Herdsmen/Bandits Killings – Fayose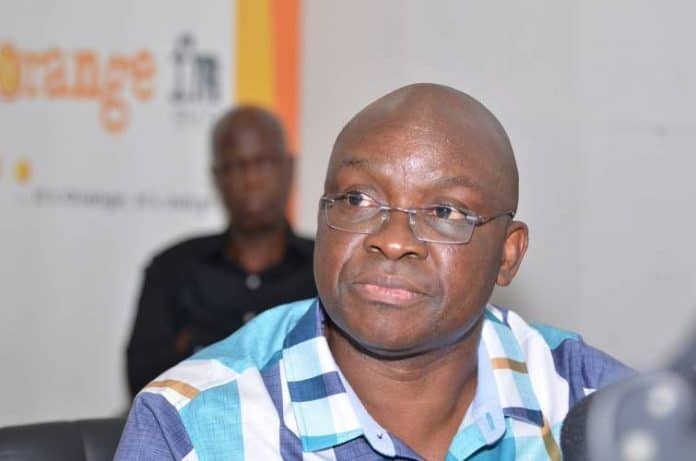 Former Ekiti State Governor, Ayodele Fayose has called on the federal government to deploy technology in tackling killings perpetrated by armed Fulani herdsmen and bandits.
Speaking in an interview with The Nation, Fayose berated President Muhammadu Buhari for wasting time to sack the former Service Chiefs.
While lamenting the porous nature of Nigeria's borders, the former governor noted that criminals come in and go out easily after they have committed their heinous crimes.
Fayose said: "It is not about indiscriminate grazing alone. There are criminals who could be children of herders. There are criminals who came to live with herders and herders do not know that they are criminals who had committed crimes somewhere. They came to settle with them for a period of time and they are terrorising the neighbourhood. I am not saying herders are doing the right thing. But, not all of them.
"But, the leadership that does not rise up to deal with the criminality will bring evil upon its people. The moment you check it, the moment you don't get away with it, and there is no directive to release criminals, all will be well. Today, people cannot come and give testimony against kidnappers or whatever because they can be released and go back to deal with their victims. But, the moment they cannot get off their hook, they know they are caught and they are in trouble, there will be no crime.
"How did they catch the man living in Magodo? They should use the method. They said they tracked them. Track their phones now. Some of these people, they go to pay money to traditional rulers. They do things you cannot think of. He is living in Magodo. His boys are in the bush operating. Somebody will be kidnapped in Benin.  They will say go and pay ransom in Lagos. When they have problems,  they know who to call. They know who to talk to. When they want them to operate, they stand down. After the operation, they star chasing shadows. These are the challenges.
"Why is it that in Britain, in America, you cannot get away with crime? Because their leadership is united in fighting crime. We can win the battle collectively. If our people and government are united to win the battle against terror,  it is possible. Our borders are ridiculously porous. They commit crime in Nigeria, they go to another country. Sometimes, the government will go after someone who has committed minor crime. "
Source: Naija News