How I Now Feel – First Nigerian To Receive COVID-19 Vaccine Shares Experience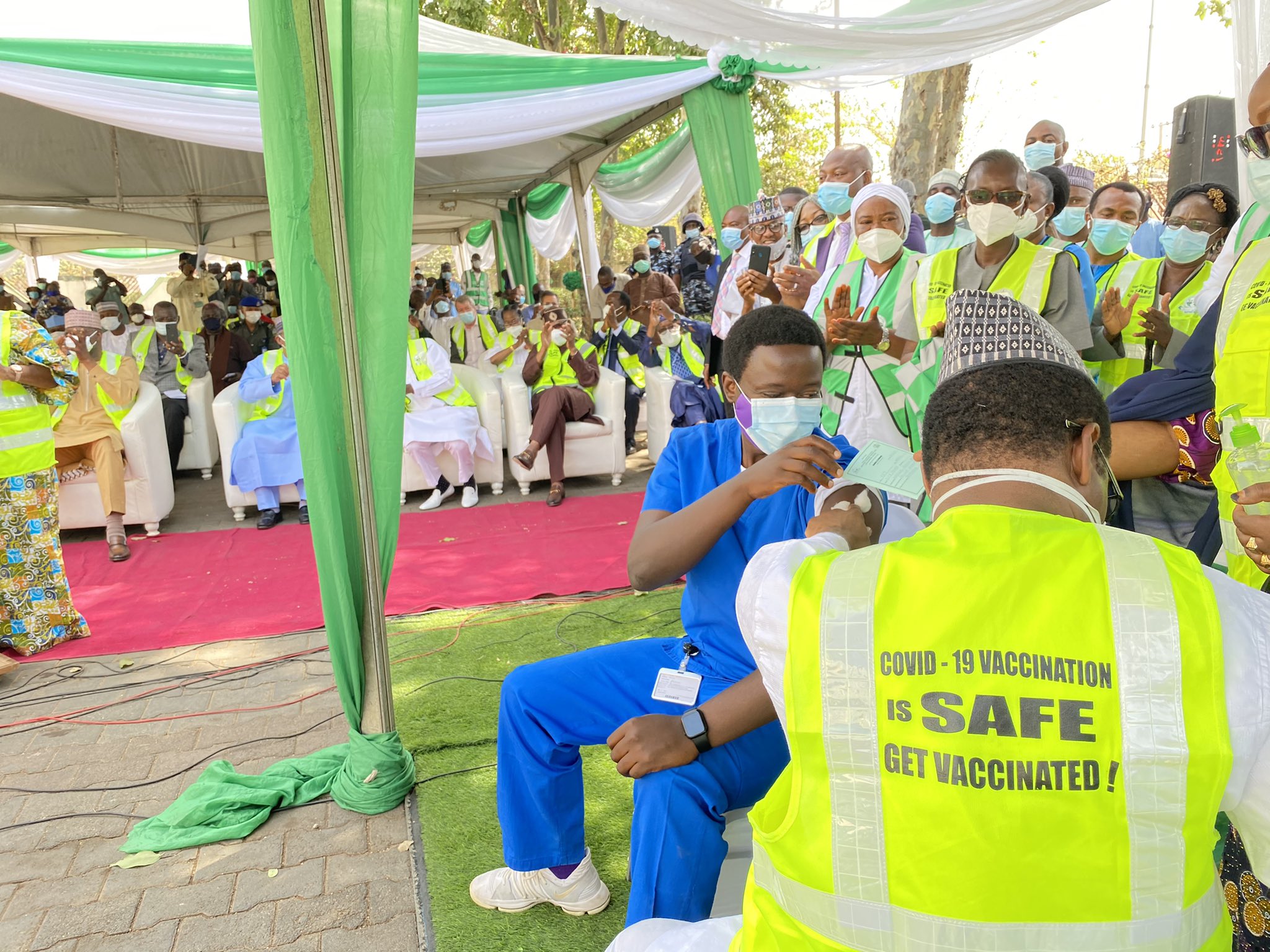 The Secretary to the Government of the Federation, Boss Mustapha who doubles as the Chairman, Presidential Task Force on COVID-19 on Friday (today) flagged off the COVID-19 vaccination exercise in Nigeria.
Sharing his experience as the first person in Nigeria to be admitted with the AstraZeneca/Oxford COVID-19 vaccine, Dr Cyprian Ngong, a medical doctor of the National Hospital, Abuja said he feels well taken the vaccine.
The frontline health worker who had his vaccination aired on national television, applaud the commencement of the exercise by President Muhammadu Buhari led government.
Ngong said he only wishes that his father had the privilege to take the vaccine months ago before he passed away.
He said, "We've been at the forefront of the COVID-19 fight here in the National Hospital at our isolation centre under the able leadership of the National Hospital.
"They've provided everything we need for this fight. We've lost some, won some and we are happy we are getting the vaccine now in Nigeria. I think that is about the best news we've had since.
"I only wished my dad had had that vaccine months ago. We lost him, but we thank God. The fight is still on and we'll win."
"You can see, I just took the vaccine now and I feel good. I dreamt of taking this vaccine and I have taken it today," said Ngong in his testimony on the vaccination exercise.
Source: Naija News