COVID-19 Is Not Our Business In Kogi, I Won't Take The Vaccine – Yahaya Bello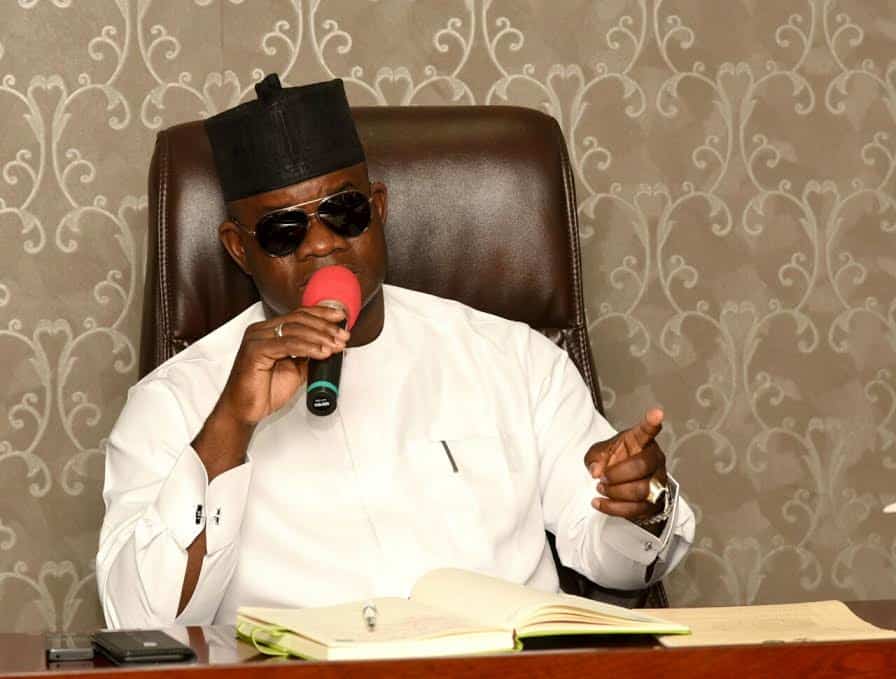 The Kogi State Governor, Yahaya Bello has insisted that there is no COVID-19 in the state, adding that he won't take the AstraZeneca/Oxford COVID-19 vaccine.
The Governor while speaking on Friday, declared Kogi State has more important issues to deal with than subjecting residents to COVID-19 vaccination.
Governor Bello however added that he won't stop residents who wish to be vaccinated if the federal government makes the vaccine available but personally, he would rather not make the people guinea pigs.
He made the declaration when he appeared on Channels TV 'Politics Today.'
The Governor said, "COVID-19 is not our business in Kogi State. We have more pertinent issues and more pertinent matters that we are attending to in Kogi State. Insecurity we met, we've tackled it and several others. Disunity we met on ground and we have united Kogi State today not COVID-19.
"COVID-19 is just a minute aspect of what we are treating or handling in Kogi State; there have been outbreaks of Lassa Fever and Yellow Fever and those were handled without making noise about it.
"The last Yellow Fever (outbreak), we vaccinated our people against Yellow Fever, we encouraged them, we educated them and they felt the impact…If the Federal Government is gracious enough and give us COVID-19 vaccines, we will equally sensitize our people, people who wish to come and take can come and take but I am not going to subject the people of Kogi State to vaccines or vaccination and I will not make them the guinea pigs.
When reminded on the programme that President Muhammadu Buhari himself is scheduled to take the vaccine, Bello replied: "Mr President is the leader of this country. I respect him so high; all of us respect him so much. We love him and he is leading by example. If he needs to take the vaccines and he takes it, it is a welcome development.
"As far as I am concerned, I as a person, I don't need to take vaccines. There is nothing wrong with me, I am hale and hearty. I am 100 per cent healthy…I won't take any vaccine."
Recall Nigeria on Tuesday received about four million doses of the COVID-19 vaccine and on Friday a medical doctor, Cyprian Nyong working with the National Hospital, Abuja made history as the first person to get the AstraZeneca/Oxford COVID-19 vaccine within Nigeria when the vaccination exercise was flagged off by the Chairman of the Presidential Task Force on COVID-19 and Secretary to the Government of the Federation (SGF), Boss Mustapha, in Abuja.
Download NAIJA NEWS app: