Ondo: Akeredolu Reappoints Four Commissioners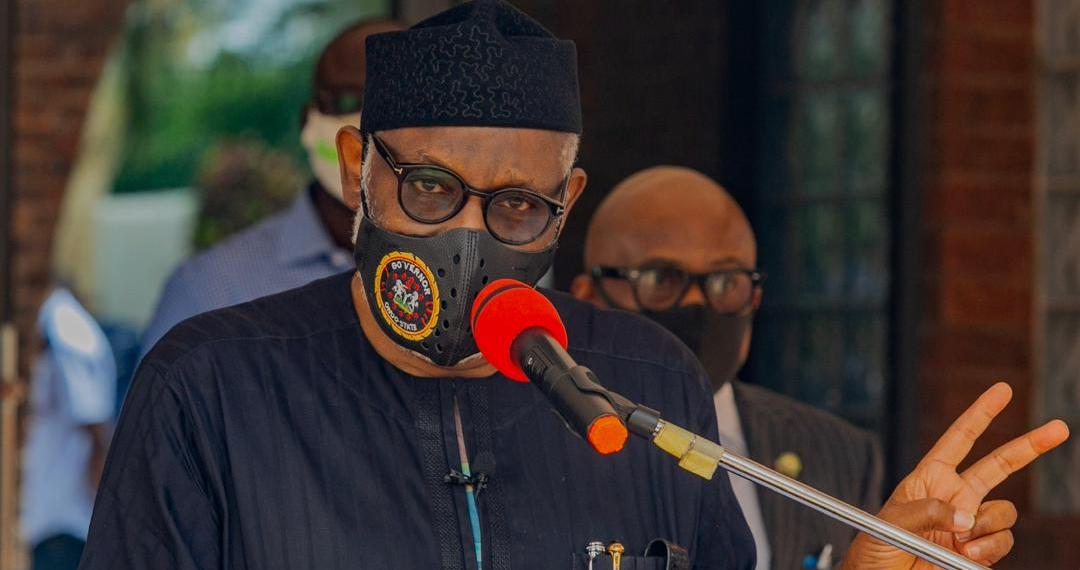 Governor Oluwarotimi Akeredolu of Ondo State has approved the reappointment of four Commissioners who served in his first term.
Naija News reports that their names were contained in a letter sent to the Ondo State House of Assembly requesting approval of the four Commissioner nominees.
Those reappointed were; Mr Wale Akinterinwa (Commissioner for Finance) Mr. Ojogo Kimikanboh Donald (Commissioner for Information) Sir Charles Titiloye (Commissioner for Justice and Attorney General) and Engr.Aminu Raimi Olayiwola (former Special Adviser on Works).
The letter was signed by the Chief of staff to the Governor, Olugbenga Ale and addressed to the Assembly Speaker, Oleyelogun Bamidele David.
He urged lawmakers to give their approval to the list in view of the urgent need to fast-track the instrumentality of governance.
The Speaker said all necessary processes that would give accelerated approval to the letter have been earmarked.
He pledged that the nominees would be cleared soonest.
Akeredolu on Wednesday announced the sacking of all his political appointees, thanking them for their selfless service and dedication to the service of the State.
In a statement by his Chief Press Secretary, Richard Olabode Olatunde, stated that the sacking of all political aides was with immediate effect.
The affected appointees include Personal Assistants, Special Assistants and Senior Special Assistants.
The governor has also approved the appointment of Bola Alabi as the new Chief of Protocol and Mrs. Olufunke Bisi Aruna as the Deputy Chief of Protocol.
Kunle Adebayo and two other committee members were asked to continue to superintend over the affairs of the OSRC Media Group as Chairman and members of the committee.
Amongst other appointments approved by the governor are:​ Dapo Aruwajoye – Senior Special Assistant (Broadcast Communications)​, Ojo Oyewamide – Senior Special Assistant (Media and Publicity), ​Miss. Tobilola Fademi – Senior Special Assistant (Media), ​Leke Akeredolu – Special Assistant (Media Relations), ​Mr. Olugbenga Asade – Special Assistant (Multi Media) and ​Mary Agidi – Special Assistant (Media).
Source: Naija News