Northeast Governors Move To Set Up Sub-regional Security Outfit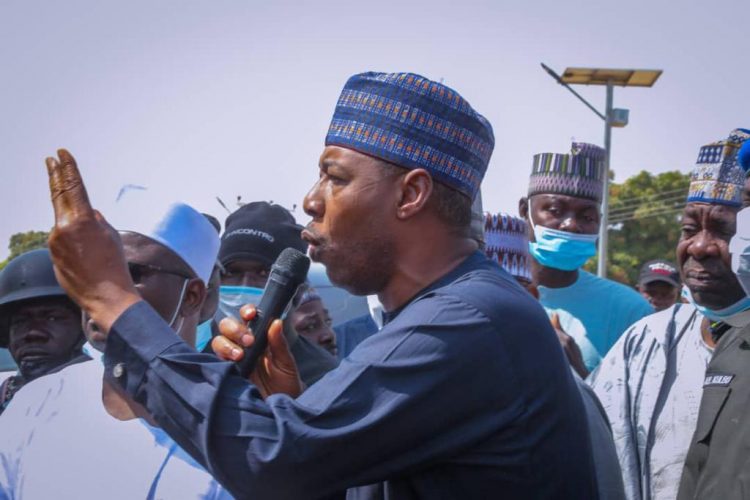 Governors of the Northeast sub-region of the country under the aegis of the Northeast Governors Forum have suggested that a sub-regional security outfit may be needed to solve the security challenges in the area.
The Governors during their meeting on Wednesday said the peculiarity of security challenges facing the region may need the deployment of extra ideas different from the current ones being used in tackling it.
While the Governors praised the federal security forces for their roles and efforts in combating insecurity in the region, they noted that forming a regional security outfit within the ambit of constitutional precedent and operational feasibility may be necessary.
The Chairman of the Forum and Borno State Governor, Professor Babagana Zulum, who disclosed the idea while speaking during the opening ceremony of the 4th meeting of the North-East Governors Forum held in Bauchi on Wednesday, said the extra effort may be necessary to completely overcome the terrorists.
In his words: "On our part, in addition to the logistic and financial support we are rendering to the armed forces in their fight against general insecurity in the sub-region, we should also look into the possibility of forming a security outfit within the ambit of constitutional precedent and operational feasibility as has been done in other parts of the country."
Earlier in his remark during the meeting, the Bauchi State Governor, Bala Mohammed said the people already feel disappointed and are resulting to self-help in combating the insurgents.
He, therefore, called on his colleagues to rise up to the challenge and ensure peace returns to the subregion.
He said, "Our fight against insurgency must be total because by the time Maiduguri is subdued, then we are not safe here too.
"Security infrastructure must be put in place to be able to fight this war considering the sophistication of the terrorists."
"If we must be honest, the public opinion at the moment is that we have failed, that many of our people have resorted to self-help in order to get away from this despondency.
"We must accept the fact that the over-centralization of the security arrangement is an obsolete school.
"We will not just sit down and watch when terrorists will overrun us, we must stand up to fight them, chase them away and ensure that our areas are well secured. We must do everything possible to protect our people from the terrorists."
Meanwhile, President Muhammadu Buhari on Wednesday directed the Nigerian Army, Police and other security agencies to shoot anyone seen with AK-47.
Naija News reports that this was made known by the President's media assistant, Garba Shehu, during an interview with the BBC.
Asked what efforts are being made to rid Zamfara and other northern states of bandits, Shehu said Buhari directed a clampdown on bandits who have refused to surrender.
Source: Naija News