I Thought My Daughter Would Be Rescued After Speaking With Buhari – Leah Sharibu's Mother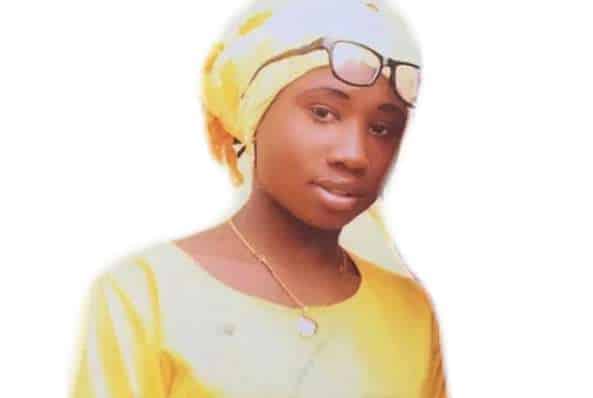 The mother of Leah Sharibu, Rebecca Stopicharibu, on Wednesday disclosed how she felt when her daughter was not released by Boko Haram when more than 100 abducted schoolchildren were released by the terrorist group.
Rebecca during an interview with the Punch noted that she was not happy that her daughter was the only one left behind in Boko Haram captivity.
Leah's mother when asked if religious prosecution is responsible for Leah's fate, said, "yes, it is. The Bible has said it already and it must come to pass."
She also disclosed that she left Dapchi because the community is not safe, she took the opportunity to call on Yobe State Government to pay her pension and gratuity.
"The reason why I left Dapchi is that the place is not safe. I leave in constant fear. I worked in Dapchi for 23 years; I had to resign from my work with the State Post Primary School Management Board. I want to plead with the Yobe State Government to pay my gratuity and pension. I did not leave the service of the state government voluntarily; I had to leave because of the anguish."
Rebecca also revealed how she felt when President Muhammadu Buhari assured her that her daughter will soon be released during a phone which she claimed lasted for at least three minutes.
She said, "Yes. There was such an expectation in my heart. We spent at least three minutes talking. He encouraged me. He assured me that Leah would be released soon and asked me not to worry. I was filled with joy. I even concluded that Leah would not spend more than a month in captivity again. However, she is still in captivity. It is more than three years now, yet she hasn't been released."
The mother of the abducted Chibok schoolgirl called on the Federal Government to fulfil its promise and rescue Leah from detention.
She added that she hopes someday her daughter will be released.
"Yes, I do hope that someday I will see Leah. With God, all things are possible. We will continue to call on the government to fulfil its promise. The government has promised us more than twice; so, we call on the government to fulfil those promises."
Source: Naija News