Why Buhari Imposed Flight Restriction On Zamfara – Military Sources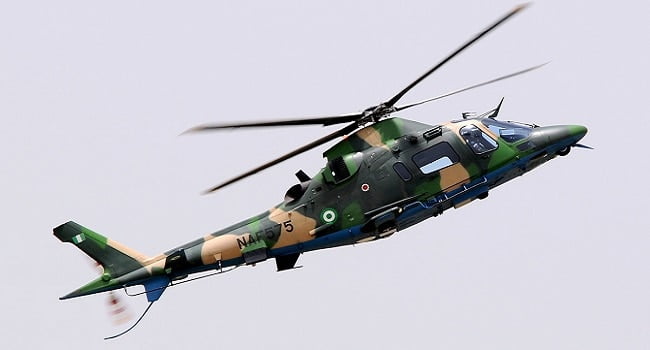 Military sources have revealed that the Federal Government declared Zamfara State as a 'no-fly zone' to cut the supply of arms and ammunition to bandits and other criminals in the state.
Recall that President Muhammadu Buhari, on Tuesday, declared Zamfara a 'no-fly zone' and banned all mining activities in the state.
The National Security Adviser, Maj. Gen Babagaba Monguno, while announcing the development in Abuja noted that it is part of the measures to tackle the security challenges in the north-western state.
Monguno disclosed this after a five-hour National Security Council meeting presided over by Buhari at the Presidential Villa in the nation's capital.
A no-fly zone, also known as a no-flight zone, or air exclusion zone, is a territory or area established by a military power over which certain aircraft are not permitted to fly.
He further stated that all non-state actors have been placed under surveillance as the Federal Government will not hesitate to use kinetic means to restore normalcy in the country.
According to the sources, the military and intelligence community are pursuing the assumption that the bandits get their arms supply through airdrop, since Zamfara State is landlocked, The Nation has reliably gathered.
A top military source told The Nation that some expatriates who engage in illegal mining in Zamfara State, were behind the of arms and ammunition to the bandits.
"There is credible intelligence that the bandits get their arms and ammunition by airdrop. The fact that Zamfara State is landlocked supports the intelligence, so by declaring Zamfara State as a 'no-fly zone', is intended to cut off the bandits' arm supply chain, while the troops move in to flush them out", the source disclosed.