We Know Those Profiting From Insecurity - Monguno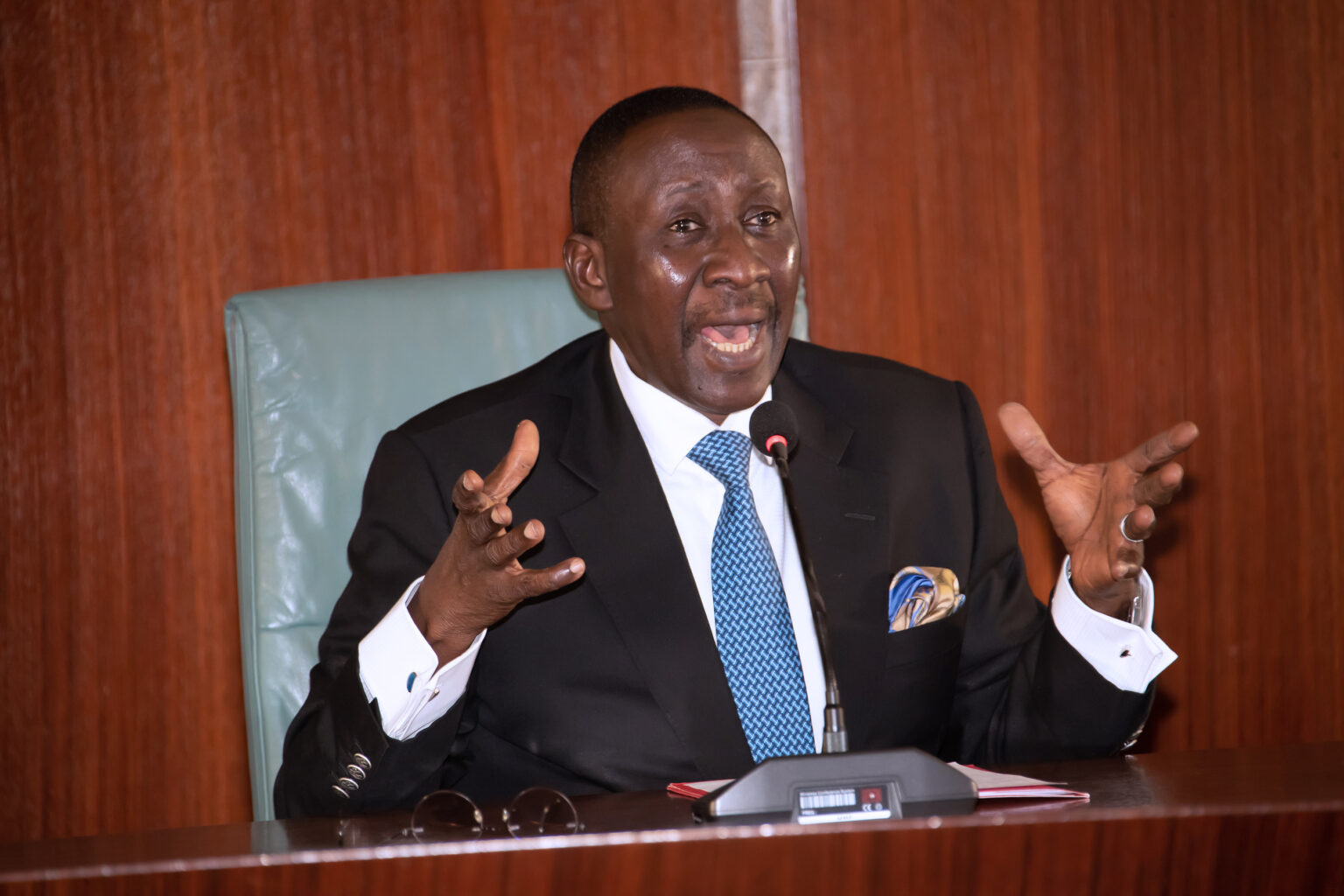 The Federal Government has said that it has intelligence reports on some Nigerians profiting from insecurity in the country.
National Security Adviser (NSA), Babagana Monguno, disclosed this on Tuesday after the National Security Council meeting presided over by President Muhammadu Buhari.
Monguno noted that some prominent people are profiting and taking advantage of the security challenges facing the country.
He said the government will not tolerate the situation, warning anyone stoking violence in any part of the country to desist or regret their actions.
The NSA, however, revealed that some non-state-actors have been placed under surveillance by the intelligence agencies.
He said: "Of course, the president still remains concerned about the level of security, which seems to be cascading for the worse. Given the fact that we have a new organisation with new service chiefs, the president has charged all of us to redouble our efforts, especially in view of the occurrences of the last couple of weeks.
"Now, I need to stress also that there are individuals in this country who have assumed a status that is beyond what they should be. The intelligence from our own sources, the intelligence at my disposal and the disposal of the other intelligence hence, reveals that we have certain entities, certain individuals who are making capital out of insecurity, especially kidnapping.
"This is a situation that has to be brought to an end and I'm sending a warning to anybody who is hiding beneath a veneer of some status, whether official, in terms of an official capacity or traditional or religious, to stoke the flames of disorder will have himself to blame."
Monguno added that the president has directed the new service chiefs to reclaim all areas of the country dominated by bandits.
He said: "I'm sure you're all aware of the fact that no country will tolerate a group of non-state actors. No sovereign nation will allow a group of non-state actors to bring it down to its knees and render the state in state of panic, apprehension, mistrust, disorder, and so on and so forth.
"I think we've had enough of violence, enough of chaos, enough of anarchy, but I want to stress once more that any individual or group that thinks it can take it upon itself to cause disunity, disharmony and push the country to the brink should have a rethink.
"Any individual who thinks he has any support, who thinks he can undermine this government, anybody, any human being, as long as it's a citizen of this country, anyone person who thinks he's the cat's whiskers, or he can be rocky on the perch and lead us into a situation of unhappiness, will have himself to blame at the end of the day."
Source: Naija News