Repentant Bandits Responsible For Rescue Of Jangebe Schoolgirls – Matawalle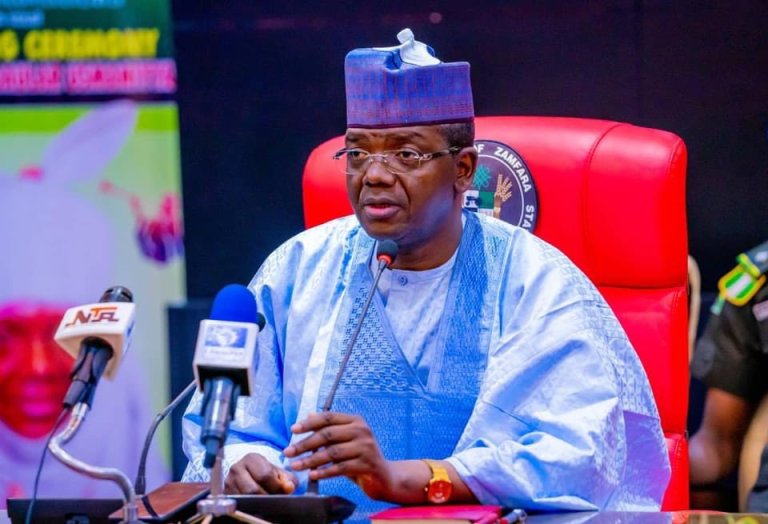 The Governor of Zamfara State, Bello Matawalle, on Wednesday, disclosed that repentant bandits handed over the abducted schoolgirls of Government Girls Secondary School in Jangebe to security agents during the rescue mission.
Matawalle in his statement noted that repentant bandits met with their unrepentant counterparts and secured the release of the schoolgirls.
He stated this while speaking on Channels TV on Wednesday.
When asked to narrate how the schoolgirls were released, Matawalle said, "Zamfara has a very vast area and we have borders with different states like Niger, Kebbi, Kaduna, Sokoto, and Katsina. When it (the abduction) happened, I spoke with the security agents and they went together with the repentant bandits to the place where these guys (abductors) promised to bring the children."
"We provide the vehicle with all the security –the Army, the Police, the Air Force, and everyone to go along with those guys (repentant bandits) and they (security agents) remained in one of the areas called Bingi. So, the repentant ones brought them to the security agents to convey them from there to the state capital."
Matawalle further stated that the peace accord put in place by his administration is working, adding that those who rejected the Peace Accord were behind the abduction of the schoolgirls.
Matawalle also said without the Peace Accord, the safe rescue of the schoolgirls would have been impossible. "No matter how people may see the peace, dialogue and reconciliation efforts as unnecessary, to me it is very important," he noted.
In a related development, Matawalle has accused politicians and prominent personalities in the state of sponsoring bandits.
He made the accusation on Tuesday when he received the Nigeria Governors' (NGF) Forum's delegation led by Governor Kayode Fayemi of Ekiti State at the Government House, Gusau.