Mob Burn Man To Death In Benue For Allegedly Stealing N2000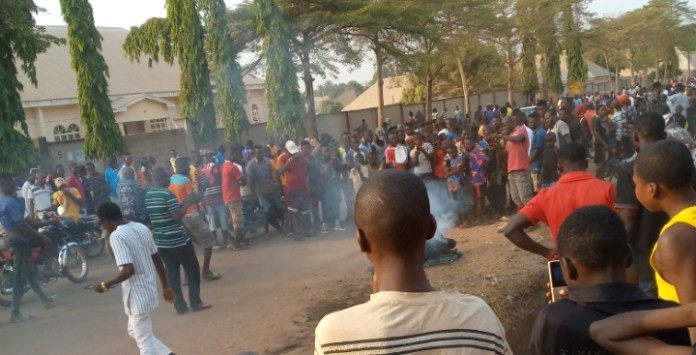 Residents of a community in the Vandeikya Local Government Area of Benue State on Monday, March 1 took the law into their hand and burnt to death a man accused of stealing.
Naija News learnt that the young man was lynched and set ablaze by the residents for allegedly stealing N2000 belonging to a trader woman at a popular market in Benue.
The incident reportedly happened at the popular Ihugh market in Vandeikya LGA.
Reports on the incident are still sketchy as some claimed the young man stole money from a market woman while another witness said he stole some wrappers belonging to the woman.
However, no authority has commented on the incident as at the time this report was given.
Meanwhile, the presiding shepherd of the United Evangelical Church in the Iyano community of Ibaji Local Government Area of Kogi State, Pastor Michael Samson has been beaten to a comma for restricting a masquerade from performing inside his Church, Naija News reports.
Kogi In Focus disclosed that the pastor had during the day restricted the youth access to the church with their masquerade while they were performing a ceremony.
Source: Naija News