Killing Sunday Igboho Will See Another Boko Haram Rise In The West' – Prophet Iginla Warns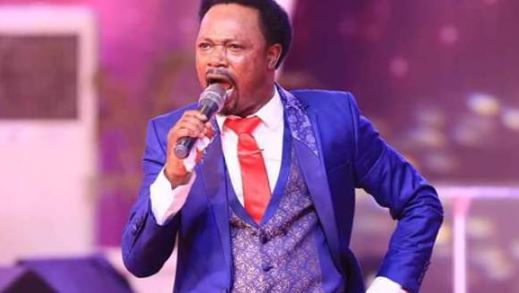 The general overseer of the Champions Royal Assembly, Prophet Joshua Iginla, has reacted to the attempted arrest of Yoruba activist, Sunday Igboho by security personnel while en route Lagos-Ibadan expressway.
The cleric while preach on Tuesday called on the Federal Government to exercise caution over the issue of the Yoruba activist.
Iginla noted that if the leader of Boko haram, Muhammad Yusuf was not killed in that gory manner, his followers won't be angry and begin to move into what has metamorphosed into the dreaded sect.
He said, "I advise and admonish the Federal government to cast restrain and work with caution over their intention of arresting Sunday Ighoho."
"The reason is if you kill him, you will have another Boko haram rising up from the western region. you should cast restrain, caution over his issue. invite him, talk and advise him, share the opinion with him will be better."
He added that "any attempt to eliminate him will lead to another kind of problem we battling within the north now, each time a leader spring up on behalf of his people, a dialogue is important than a violent approach."
The cleric also raised prayers for the abducted clergy in Borno and Leah who has been in their custody for about four years now.
He urged the federal government to apply the same channels they used in releasing the abducted students to ensure they are released
Iginla said, "I am a bit worried over the pastor that was captured in Borno and given 7 days ultimatum. I watched the clip and asking for the federal government to come to his rescue."
"We will pray for him and urge the government to look at it that aside from being a pastor and a Christian, he is a citizen of this country. If the captured students can be released through negotiation with the bandits, then they should negotiate for this pastor too. What is good for the goose is good for the gander."
"I beg the federal government to negotiate for his release of they can't reside him by sending military personnel."
"If we don't have a clergy who knows these people then the sheikh Gumi should rise to this occasion too for the release of this pastor."
"If we don't speak out they might behead him. We still have Leah in custody and am worried. If the other people from other religions were being released then they should use the same means to release these other people from other religions too."
Source: Naija News