Arrest Gumi Now, He Is The Chief Mobilizer And Spokesperson For Bandits - Ohanaeze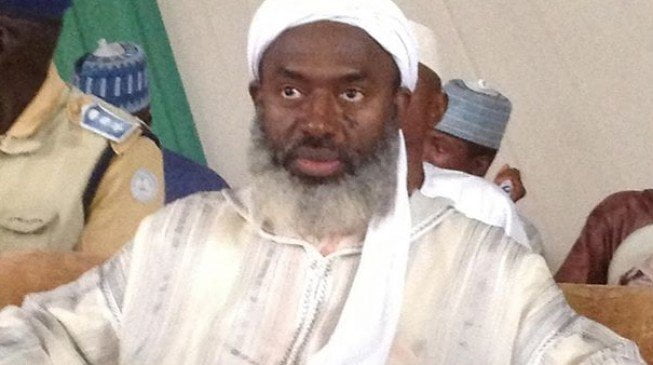 The youth wing of the Ohanaeze group, Ohanaeze Ndigbo Youth Council (OYC) has called on security operatives to arrest Sheikh Ahmad Gumi immediately.
This is as the youth wing of the Igbo socio-cultural group alleged that the popular Islamic cleric is providing support for terrorists troubling Nigeria and deserves to be arrested with them.
The OYC in its submission also condemned the statement credited to Gumi in a recent interview with BBC pidgin, where he was reported to have compared late Igbo leader, Dim Chukwuemeka Odumegwu Ojukwu with the bandits.
However, angered by the comparison, the OYC in a statement by its President-General, Mazi Okwu Nnabuike said Gumi should have been arrested for making such an inciting statement.
Nnabuike warned that contrary to what he claims as a negotiator and peacemaker, Gumi is one of the persons responsible for the rising insecurity in Nigeria and the boldness of the bandits and other criminals in carrying out their wicked activities.
He said: "There is no doubt that Nigeria is at a crossroads in its journey to nationhood. Never in the history of the country has it witnessed such orge of violence and criminality being perpetrated by terrorists hiding under different nomenclatures.
"However, more worrisome is the fact that the chief mobilizer and the spokesman of the terrorists, Sheikh Gumi has been left to be walking freely despite clear evidence that he was part of Nigeria's security problems.
"Ranging from his claims that bandits are not terrorists, to his mindless comparison of bandits with the IPOB and now Dim Odumegwu Ojukwu, it is clear that Gumi has turned the chief spokesman of terrorists and should be arrested and prosecuted.
"He did not start today as his track record shows that he was part of those that laid the foundation to what we are seeing today; his divisive and inciting messages are not new in the country. It is now time for security agencies to do the needful as this is the only way to end the current mindless killing and kidnapping of Nigerians."
In a related development, the Zamfara State Governor, Bello Matawalle, has said he would arrest and prosecute any politician no matter how highly placed that uses thugs to cause trouble in the northwest state.
He stated this at the Government House in Gusau, the state capital when the Nigeria Governors' Forum's delegation led by Governor Kayode Fayemi of Ekiti State visited him over the release of 279 schoolgirls in Zamfara State.
Governor Matawalle stated that nobody that can claim to be above the law of the land, vowing that he had drawn a battle line with the enemies of peace in the State.
Source: Naija News