Sadness As Jangebe Girl Meets Father, Sister Kidnapped 3 Months Ago In Bandit's Den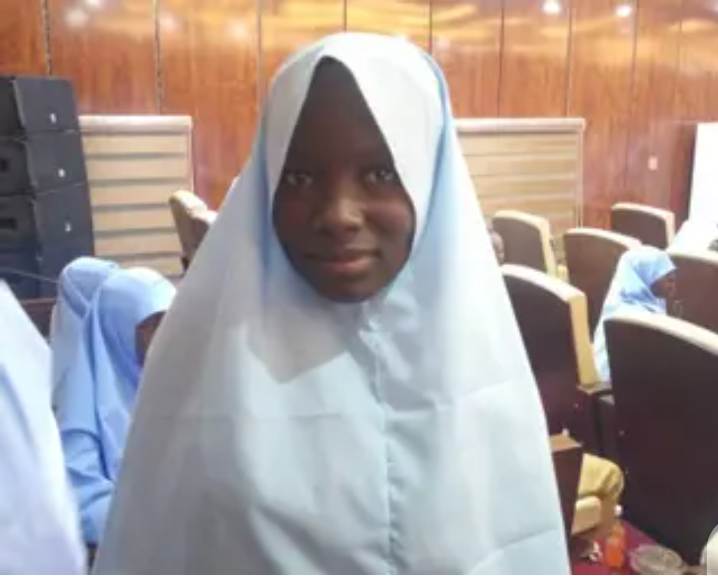 A 14-year-old student of the Government Girls Secondary School in Jangebe, Zamfara State released by bandits on Tuesday, disclosed that she met her father and elder sister abducted three months ago in the kidnappers' den.
The schoolgirl who was identified as Habiba Iliyasi, said her father warned her to pretend she doesn't know them or they would be killed.
Iliyasi was among schoolgirls released Tuesday morning and returned to Gusau on a bus by 5am.
The victim who is from Gwaram village in Anka local government area of the state while speaking with DailyTrust after their release said her father was blindfolded.
"When they lifted the blindfold on his face, he suddenly saw me among the schoolgirls. He called my name."
"He said, 'Habiba, are you?"
"Yes daddy, I replied"
"'Is every one at home fine?" he asked.
"He then warned me not to recognise him or my sister or else we would all be killed. My colleagues who got to understand that he is my father were also asked to heed his warning."
"They were kidnapped more than three months ago following a night raid on our house. They killed my uncle at that time and at that time. All efforts to secure their freedom failed because of their demand for a huge amount of money as ransom."
"They inflicted injury on him by cutting him with machete and beating him. Whenever I saw them beating him, I would cry. It was really a very disturbing moment for him and me. They said they would kill them if ransom is not paid," she wept.
In a related development, President Muhammadu Buhari has expressed happiness over the release of the female students abducted from the Government Girls Secondary School in Jangebe, Zamfara State last Friday.
Buhari in a statement released through his Presidential Spokesman, Garba Shehu, said he was excited that their ordeal came to a happy end without any incident.