Boko Haram Terrorists Ambush 'Lafiya Dole' Commander In Borno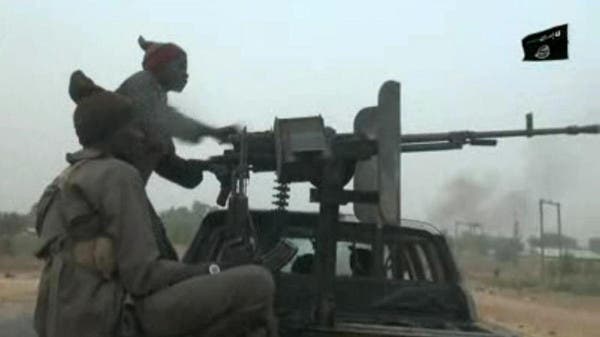 The commander of operation Lafiya Dole, Major-General Farouq Yahaya, has escaped an attack on his convoy by suspected members of the dreaded Boko Haram insurgents.
Naija News reports that Operation Lafiya Dole was launched by the Nigerian army to fight insurgency in the north-east.
Military sources told TheCable that the commander was returning to Maiduguri, the Borno capital when Boko Haram struck along the Damaturu-Maiduguri highway.
Military sources said they feared information about the commander's movement was leaked to the insurgents who came, "launching a brutal attack".
"The convoy ran into the ambush midway into the journey," one of the sources said.
"Immediately, soldiers on the convoy lost balance, and within minutes the insurgents came in close with heavy firepower. They almost got to the vehicle of the commander, but it was pulled away from their range."
The troops in nearby battalions and formations, sources said, were also targeted by the insurgents who had allegedly planted mines on their possible route.
"It was a coordinated attack, and they must have known when the commander was going to use that highway," a source said.
"There should be about two battalions where soldiers could immediately come from to engage them. But in order to stop these soldiers, they put mines on their ways. You know what it means if the attack on the commander was successful? That was their aim."
Recall that in January 2020, a driver attached to the former commander of Lafiya Dole, Maj. Gen. Olusegun Adeniyi, was killed when the insurgents attacked his convoy.
Adeniyi was also on his way back to Maiduguri from Jakana, where the Boko Haram insurgents had struck earlier.
Source: Naija News