Why 'Blanket Amnesty' Should Not Be Given To Bandits – Senator Ndume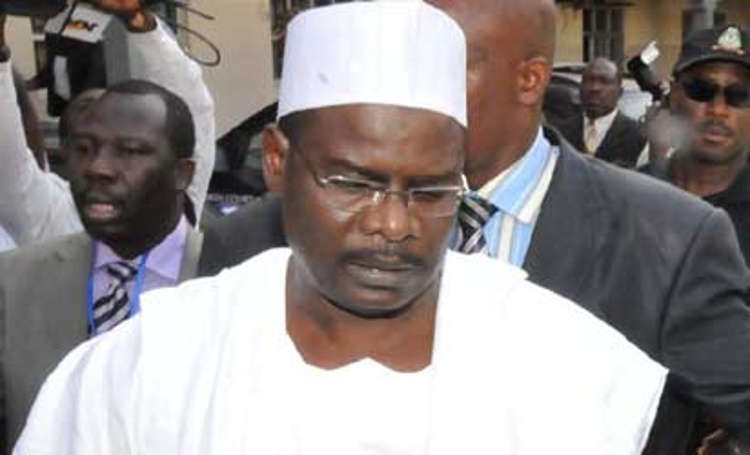 Senator Ali Ndume (APC-Borno South) has rejected calls for "blanket amnesty" to be given to bandits, stressing that it will encourage other criminal groups to take up arms.
Recall that renowned Islamic scholar, Sheikh Abubakar Ahmad Gumi, who had been visiting bandits in the various forest had called on the federal government to give amnesty to bandits just like it was given to Niger Delta militants.
But speaking when he featuring on a Channels Television Programme on Sunday, Senator Ndume warned that another form of criminality may emerge if "blanket amnesty" is offered to bandits.
The lawmaker stressed that such new armed groups would hope that the government will also negotiate with them.
"I don't think blanket amnesty is the solution, because if you do that, another form of criminality may emerge, hoping that the government will bring them to the negotiation table," Ndume said.
"I think the carrot-and-stick approach should be used in dealing with this kind of situation. We have to find out the root of the causes of this banditry were witnessing in the north-west particularly — the army of herders and people that are involved in this.
"The government, I think as a matter of emergency, should form a committee of eminent people or those people that can reach out and get to the root causes of this issue."
He also called for speedy prosecution of suspected bandits, adding that it will help to discourage other such persons.
"A wholistic approach should be kickstarted to address this problem, and I believe that it can be done with all manner of seriousness. Time isn't on our side, and more are coming in," Ndume said.
"The other thing is that the system must invoke a fast justice system, where justice will be dispensed. I've said it several times that you see people paraded, and that would be the end of it. It seems that it's a big network that must be busted by the government. And the earlier that is done, the better."