Okorocha Alleges Attack By 'Desperate Politicians'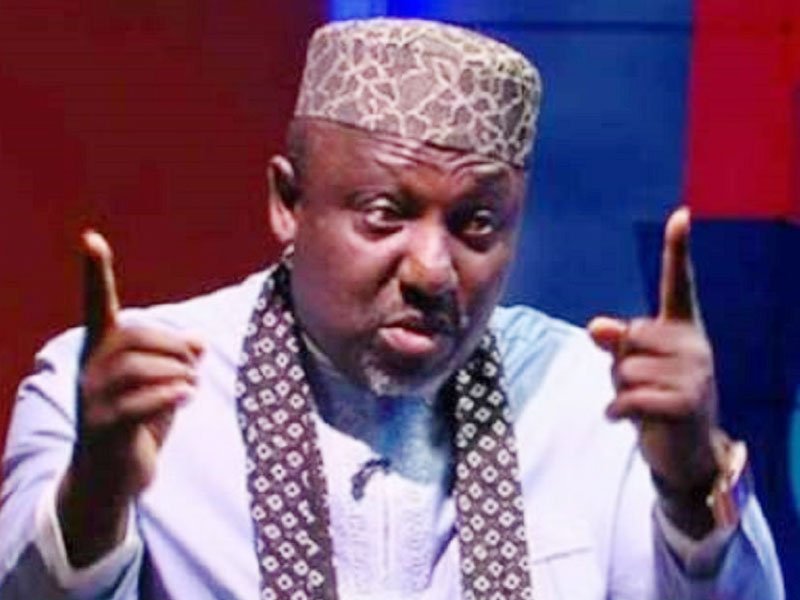 A former governor of Imo State, Rochas Okorocha has alleged an attack on him by some loyalist of governor Hope Uzodinma.
The politician in a statement made available to newsmen on Sunday, February 28 by his spokesman, Sam Onwuemeodo, said accused governor Uzodimma of assembling 'desperate political office seekers' to hurl insult on him last Saturday.
Okorocha alleged that individuals who gathered at a stakeholders' meeting organised by the state government during the last weekend were not recognised members of the All Progressives Congress, APC. According to him, real stakeholders would have asked the governor why he had allegedly refused to pay workers salaries.
The politician faulted the Uzodinma for claiming to have constructed and rehabilitated some major roads in the state.
He said: "The truth is that most of the roads the Governor had claimed to have constructed and rehabilitated were roads constructed by Okorocha. Otherwise, let the governor mention one virgin road he had undertaken its construction since he came on board."
Okorocha's statement reads in full: "The statement reads partly, "A meeting of stakeholders would not have held in Imo and out of the five governors that had governed the state, only one, Chief Ikedi Ohakim, was there. And he was reported to have joined the governor's own faction of APC.
"No Senator from the state, former or present since 1999 was there. No House of Representatives' member, former or present, from 1999 till date was there. No Speaker, former or present since 1999 till date, was there, except the one who is also a member of his own faction of APC.
"Aside Prof. Marince Iwu, who was there because his younger brother is the Secretary to the State Government, no other prominent citizen of the state was there, including those in business and politics and so on.
"If the stakeholders of Imo State were there, they would have asked the governor to tell them what he had done with about N60bn loan, N56bn federal allocation, N8bn ISOPADEC fund, N42bn local government funds, IGR of N69bn and billions of naira from donor agencies. But the factional APC members-only abused Okorocha and left with their fuel or transport money."
On his part, Uzodimma's Senior Special Assistant on Print Media, Modestus Nwamkpa while responding to Okorocha's statement, cautioned him to stop peddling lies.
He said it was wrong for the former governor to had asserted that a stakeholders meeting that had four out of five former deputy governors, a former governor, four former speakers, former and current members of the National Assembly, religious leaders, including Catholic and Anglican bishops, as a meeting of Uzodimma's loyalists.
He said "Okorocha should stop telling lies to Imo people. What should preoccupy his mind now is how to return diverted assets to Imo people."
Naija News understands that these were coming after Justice Fred Njemanze of the Imo State High Court, on Thursday ordered an interim forfeiture of all the properties illegally acquired by Rochas Okoroch, the lawmaker representing Imo West Senatorial district.