Ekiti: 'You Are Sitting On A Keg Of Gunpowder' – PDP Slams APC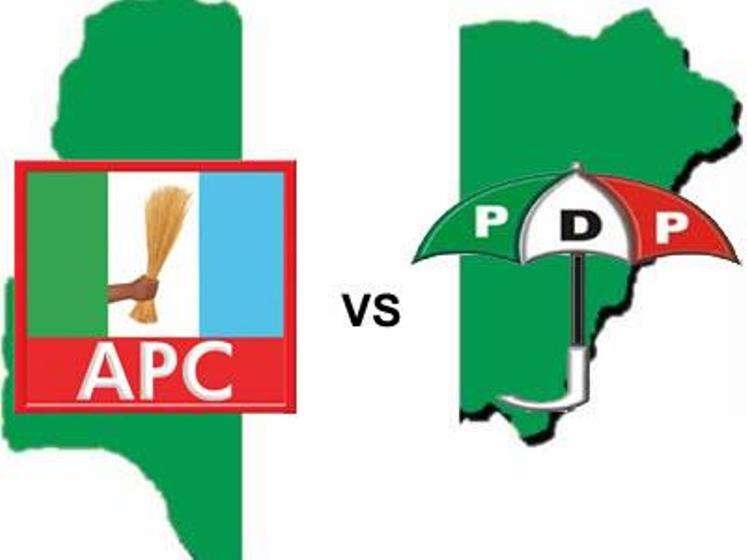 The Ekiti State chapter of the Peoples Democratic Party, PDP has faulted members of the All Progressive Congress (APC) for claiming members of the opposition party are decamping to Nigeria's ruling party.
PDP chairman in the state, Bisi Kolawole who responded to the claims said APC already have a depleted house and hence they are deceiving the general public that they are recruiting PDP into their camp.
"They (APC) have a depleted house and they are sitting on a keg of gunpowder and their problem is still incubating. The only way they can be seen as being strong is to be lying that they are recruiting our members. It is self-deceit. Saying that is a mere distraction," Kolawole.
Naija News understands that Southwest Publicity Secretary of the APC, Karounwi Oladapo, had stated earlier in a statement titled, 'Ekiti 2022 gubernatorial and 2023 presidential elections in progress,' in Ado Ekiti, that the party's membership registration/revolution exercise was depleting the membership of the PDP in the state.
Oladapo, said although registration officials "did not demand for the submission of PDP membership cards, as a condition for registering with the APC, many of the defectors insisted they wanted to surrender the PDP cards because they couldn't stand the offensive sight of the cards."
He also said, "The APC has used the ongoing APC membership registration/revalidation as a mobilisation strategy to reduce PDP to an empty shell. PDP members seem to be unconscious of this anyway.
"I do hope the PDP members will not cry foul when they lose Ekiti 2022 gubernatorial elections and 2023 presidential elections, which they are bound to lose."
PDP, however, said the APC in Ekiti is preparing for a showdown between Senator Babafemi Ojudu group and Governor Kayode Fayemi group. The aftermath of their registration according to PDP would lead to the disintegration of APC in Ekiti State.
Meanwhile, Bauchi State Governor Bala Mohammed has revealed who President Muhammadu Buhari is to him, Naija News reports.