How I Use BVN On Stolen SIM Cards To Transfer Money To Untraceable Account – Suspect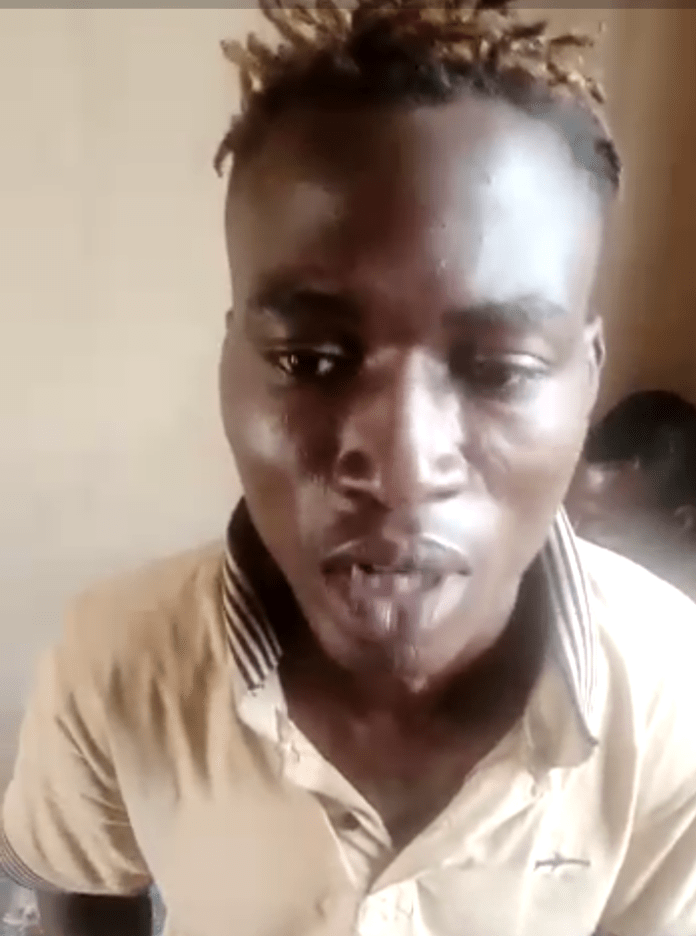 An arrested suspected fraudster also known as Yahoo boy has narrated how he carried out his fraudulent activities.
In a viral video that surfaced online on Saturday, the young man recounted how he uses the BVN on stolen SIM cards to transfer money to an "untraceable" account.
According to the suspect, he looks for the bank code of the bank attached to the SIM card and then begins his operation.
How he gets the BVN, the suspect said he has a code he dials to access that on any sim card he lays his hands on.
Speaking in Yoruba, the suspect while being interrogated, said he uses the bank codes on any sim card that receives bank alerts to transfer money to another account to which he has access.
He also mentioned that he takes loans from the empty salary bank accounts by using the sim cards to request loans from the owners' bank.
Meanwhile, former Minister of Aviation Femi Fani-Kayode has warned the Northern part of Nigeria from stopping the supply of food to the Southern part of the country.
Reports had emerged that some northerners have decided to stop the transportation of food items, including cows to the southern part of Nigeria.
This, it was gathered, was as a result of the crises between southerners and northerners, especially the Shasha market riot in Ibadan, the Oyo State capital as well as the herders-farmers clashes in different parts of the region.
A video also emerged on social media allegedly showing some hoodlums turning back trucks conveying food from the north to the south.
Reacting in a post on his Twitter handle on Saturday, Fani-Kayode warned that the south would block oil supply to the north if the northern states stop the supply of food to the south.
The former Aviation Minister said if the north blocks food supplies to the south, the south will in return block the supply of oil, refined products and oil money to the north.