Umahi 'Descend Heavily' On Aides For Exposing 'Classified' Documents To Online Newspaper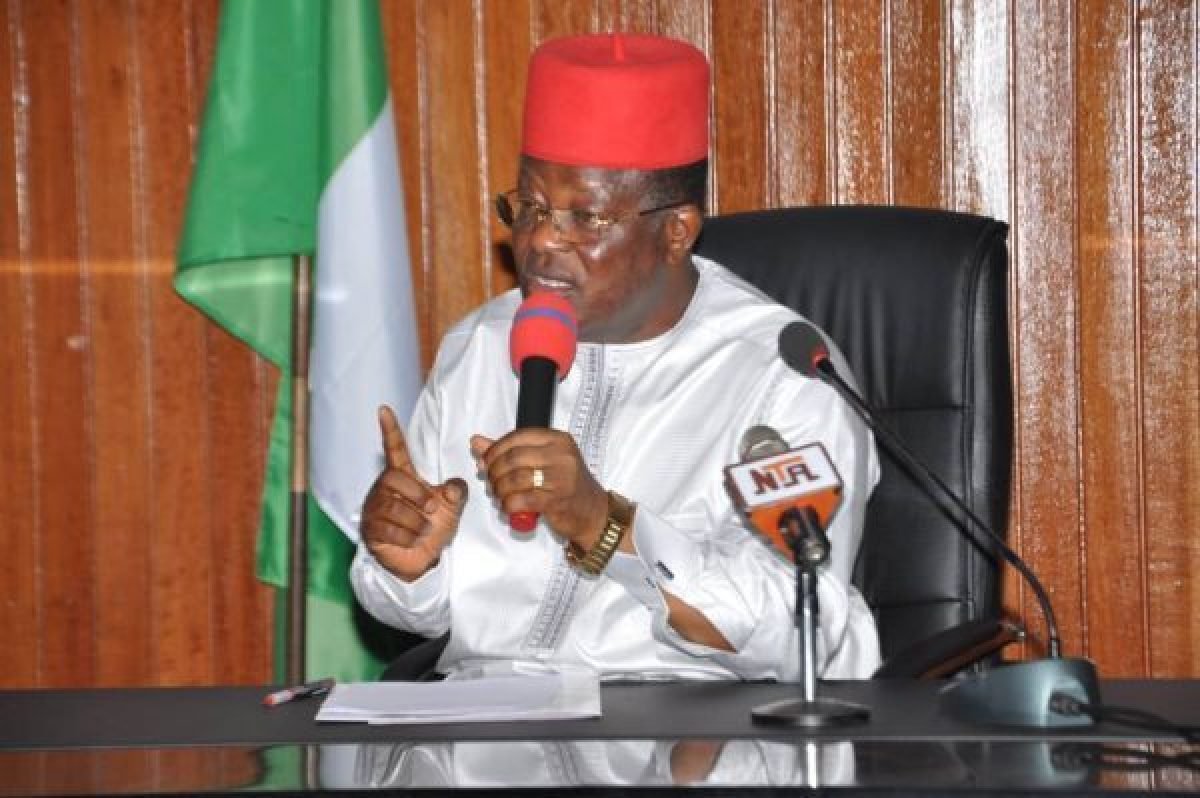 Governor David Umahi of Ebonyi State has allegedly stopped the running costs and allowances for all his aides, accusing them of working with opposition media to bring down his administration.
It was gathered that the governor is annoyed with his appointees for allegedly providing 'classified' bank documents to Peoples Gazette – an online newspaper.
Aides told PeoplesGazette that Umahi has become "dangerously erratic" since the exposure on how he wired public funds from state accounts into his own firm.
"He stopped our running expenses two weeks ago because he became angry that we all betrayed him by sending bank documents to the media," one of Mr. Umahi's affected advisers said.
"He (Umahi) also said we did not do enough to defend him against the attacks and ridicules that greeted the (Gazette's) publication on social media and in Ebonyi," the official stated.
Another source said: "We don't know when he will reinstate it (the suspended remuneration) but already many of us are tired of coming to the office when we cannot even get money to buy tissue papers or make tea."
Ssome commissioners were also affected. But it was unclear whether or not officials working directly with the governor or his chief of staff are still receiving running costs.
Recall that the newspaper had accused Umahi of transferring billions to his private firm from Ebonyi treasury, in disregard for extant code of conduct regulations precluding senior public officials from conducting private businesses, except subsistence agriculture, while in office.
Citing recently obtained financial records of Ebonyi State, The PeoplesGazette accused Umahi of engaging in illicit financial flows from the state's purse to Brass Engineering & Construction Nig. Ltd., a company founded and chaired by himself since 1993.
Brass Engineering, documents showed, had received more than N3.6 billion from Ebonyi coffers between 2011 and 2019.
Umahi, who started transferring state funds into Brass Engineering shortly after becoming deputy governor to Martin Elechi in 2011, continued the suspicious transaction with his firm when he assumed governor himself in 2015.