Biafra: How Nigerian Army Tried To Assassinate IPOB's Lawyer – Nnamdi Kanu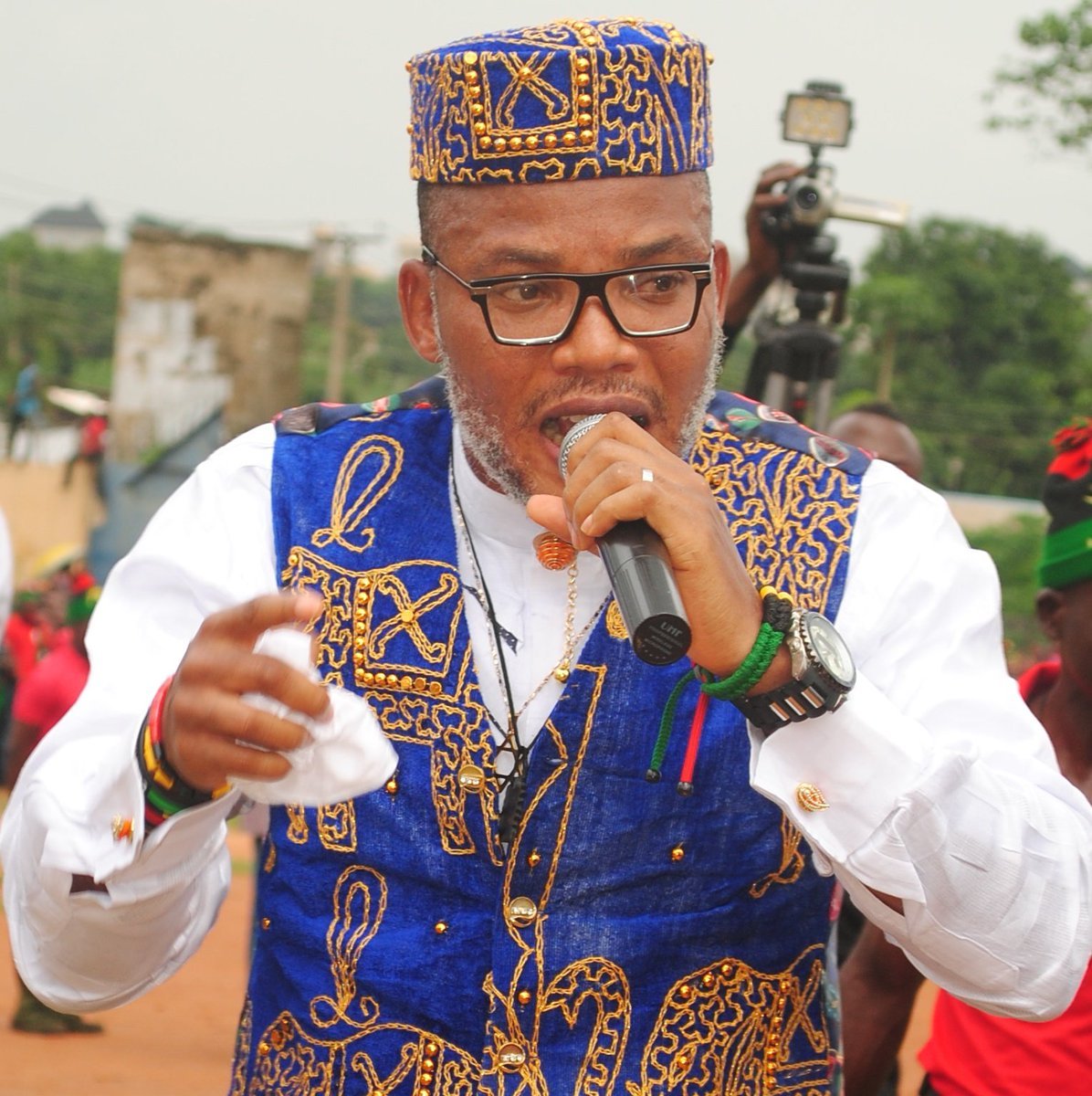 The leader of the proscribed Indigenous People of Biafra (IPOB), Nnamdi Kanu, has accused the Nigerian Army of allegedly attempting to assassinate Barrister Chukwuemeka Okoroafor.
In a press statement released to newsmen on Thursday by the spokesperson of IPOB, Emma Powerful, Nnamdi Kanu claimed that Okoroafor was ambushed by men who came out of a white Hilux truck on Suleja-Bida highway on Thursday and opened fire on his car.
He said the lawyer was leaving Alpha Military Commando Base in Suleja where he had gone to confirm an intelligence report regarding some Biafran agitators detained by the Nigerian Army, when he was attacked.
Nnamdi Kanu said: "Barrister Okoroafor went to the Alpha Military Commando Base in Suleja to confirm intelligence reports from credible sources that civilians being held at this military detention camp are all missing Biafrans, including Elvis Ngozi and 109 others.
"Upon exiting this facility and into Suleja-Bida Road, an unmarked white Hilux truck pulled up by the side of his vehicle and opened fire on him in an effort to kill him. The same thing they did to Barrister Ejiofor about two years ago when they invaded his country home in a similar state-sponsored attempt to assassinate him.
"Barrister Okoroafor told me that before leaving the base, he discovered that the left rear wheel of his SUV was marked with black paint. He drove into Suleja Area Command and made a report. Shortly afterwards he was attacked on the road. This testimony convinced me that the attackers were members of Nigeria's security agents."
The IPOB leader claimed that the alleged attack on Okoroafor was an attempt to scare lawyers from working with the pro-Biafra group.
He said: "The whole world must take note of this barbaric attack against innocent Barrister Chukwuemeka Richard Okoroafor in Abuja today being the 25th day of February, 2021, a lawyer who is doing his professional job.
"Since the Nigerian Army and police have taken it upon themselves to assassinate IPOB lawyers and to stop IPOB from challenging them with self-evident truth in their own law courts, they will soon reap the fruit of their evil deed. We, therefore, demand the immediate release of all sex slaves in the custody of the Nigerian Army."