Oyinlola Meets Osun PDP Stakeholders As Fayose's Group Snub Meeting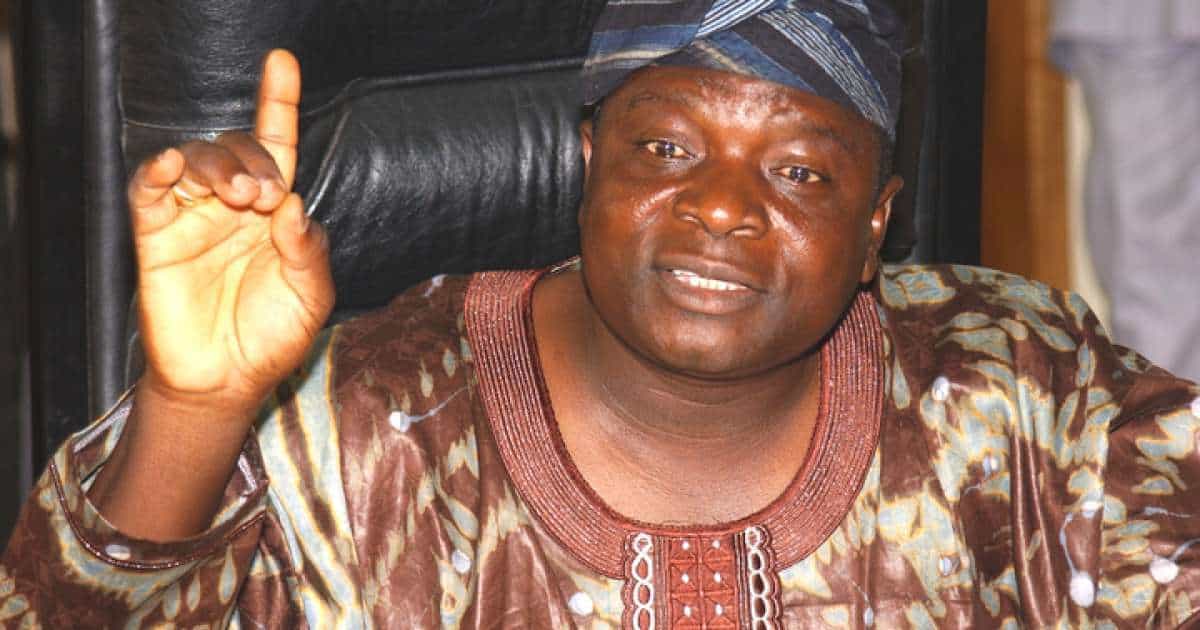 The chairman of the Peoples Democratic Party (PDP) South-west Reconciliation Committee, Prince Olagunsoye Oyinlola, convened a meeting of party stakeholders in Osun State.
Naija News reports that the meeting which was held at Ideal Nest Hotel, Osogbo, had in attendance supporters of the embattled state PDP chairman, Mr Soji Adagunodo.
It was gathered that the Sunday Bisi-led faction of the Osun State PDP loyal to former Ekiti State Governor, Ayo Fayose, were conspicuously absent.
Speaking during the meeting, Oyinlola said that everyone, including those opposed to Adagunodo, was invited to the meeting as part of efforts to broker peace.
He said, "I am hoping that by the time the national reconciliation committee will come, probably they would have changed their minds.
"What is paramount is the interest of the party, if they truly love this party, you cannot continue fighting.
"If we continue to fight and fight till Election Day, what do you want to tell the electorate?
"I want to use this opportunity to appeal to them that they should sheath their sword. Why are we fighting? What are you fighting for? What we should be fighting for is how we are going to get to the government?
"How are we going to get the sympathy of the electorate and they would vote for our party? I think that should be paramount in our minds."