Oba Of Benin Appoints New Priest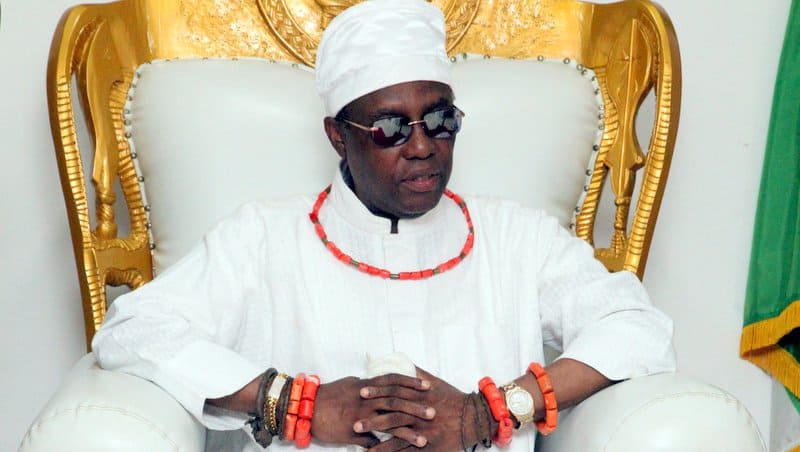 The Oba of Benin, His Royal Majesty Omo N'Oba Ewuare Ogidigan (II), has approved the appointment of Mr. Igbinoghodua Edebiri as the new presiding priest of Holy Aruosa Cathedral.
Naija News reports that the appointment of the new Ohen-Osa of Benin national church by the Oba of Benin is sequel to the recommendation of the elders' council of the church.
Edebiri's appointment was confirmed to newsmen in a press statement by the Secretary of Benin Traditional Council, Frank Irabor.
The Oba of Benin directs the new top priest to immediately open the Benin foremost church which was temporarily locked.
Recall that the traditional monarch had sacked the former presiding priest of Holy Aruosa Cathedral, Ohen-Osa Harrison Okao.
Irabor had said the decision to sack Okao was jointly taken by the traditional head of the church, HRM Oba Ewuare, joint elders committee and top palace chiefs after the former priest was found guilty of violating the long-standing rules of the church.
Oba Ewuare ordered the former priest to handover the church property in his possession as the Ohenosa to the head Iweguae Chief Esere.
He was also warned to stop any financial transaction within the cathedral.
This online newspaper reports that the Holy Aruosa is a combination of English and Bini words. Holy as it implies means to be pure while Aruosa is a place or site of worshipping God.
The Holy Aruosa Church was reportedly founded in 1506 during the reign of Oba Esigie.
The Church, said to be the oldest church in Africa, was established by the Portuguese before they started the Roman Catholic and other churches. Today, it is common to see tourists from America and Europe visiting the church.