Boko Haram May Influence Bandits, Military Know Their Location – Sheikh Gumi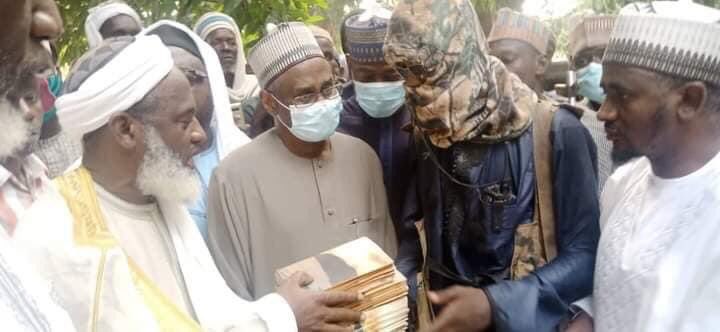 Renowned Kaduna-based Islamic scholar, Sheikh Ahmad Abubakar Gumi has warned that if care is not taken, notorious terror group, Boko Haram, may influence bandits and herdsmen.
Speaking while featuring on Channels Television's 'Politics Today' programme, Sheikh Gumi said: "They (bandits) are not Boko Haram but we have to be very careful, if the pressure is too much, they can be influenced by Boko Haram."
On why the Nigeria military can't locate bandits, the clergyman said security forces were aware of the whereabouts of bandits who have been involved in high-scale kidnappings in Kankara and Kagara as well as serial killings in different parts of the country.
He said the military has refused to attack them because they were re-evaluating their strategies having realised that neutralising the bandits through force only creates more monsters.
When asked on Monday how he locates bandits camp across Nigeria, Sheikh Gumi said, "They (military forces) know, they see them by aerial view, they have intelligence among them. I've met a herdsman who is part of the internal security. They all know but the problem is that the 8th military has learnt its lessons. The first approach they had when they go in and start killing, they realised it's the wrong way and they realised they are producing monsters. So, they are now very careful, watching and seeing how they will go about it."
He however urged the Nigerian military to go into the forest and negotiate with bandits to bring lasting peace.