Why I Broke Into My Seized Property – Okorocha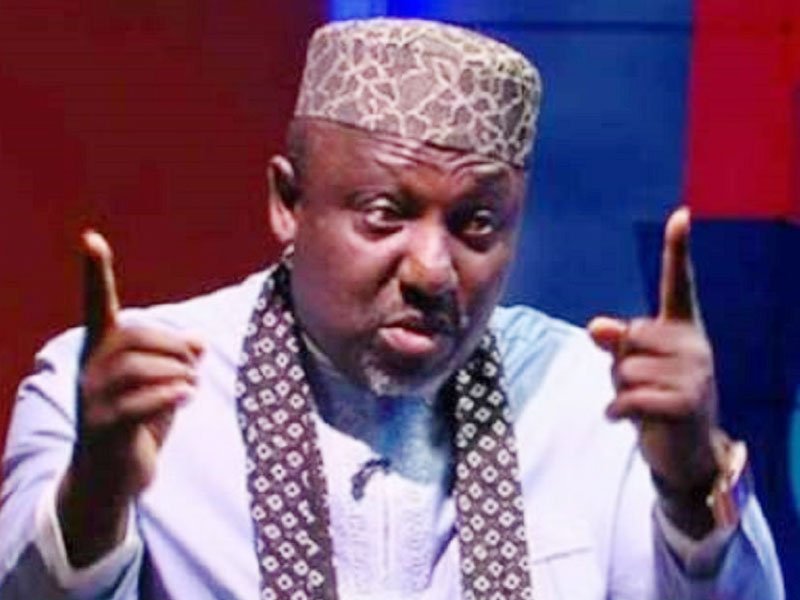 The lawmaker representing Imo West at the Senate, Senator Rochas Okorocha, has said that he broke into the Royal Spring Palm Estate, Owerri, to see who brought the police there.
Okorocha, while addressing his supporters at his Spibat mansion in Owerri, on Monday, said he contacted the state Commissioner of Police and the state Director of the Department of Security Services (DSS) before entering the estate.
The senator said the two security heads told him that they did not post any of their men to the estate. He added that upon arrival at the property, the state governor, Hope Uzodinma sent over 1,000 thugs to attack him and his aides.
He said, "Before my going to Akachi Estate, I called the commissioner of police and the director of DSS and they said they didn't know of any police or security personnel at the Royal Spring Palm Estate. So, that made me visit the place to see who brought the police there."
"I never expected that a governor of a state could deploy thugs. Hope Uzodimma is going the wrong way. He may not end well as governor.
"I restrained myself from telling my orderly and security aids from releasing live bullets because there could have been deaths yesterday. I hate to see blood. I did this because of my peaceful disposition. But, Uzodimma should not take my peaceful disposition for cowardice.
"There was a complete breakdown of law and order yesterday. I don't think that any sane governor would want to govern a state that is in chaos.
"The governor first reported matters to EFCC and ICPC, claiming that I used Imo State money to build some properties.
"When he could not make any headway about that, Uzodimma resorted to self-help, using the police to assist him
"Concerning the hotel in question, Hope Uzodimma's commissioner for lands went to that hotel and sealed it. I requested my wife to come down home and invest for the purpose of creating jobs. I was never a poor man before I became governor and I brought my children to invest here because I believe in this state. Most of the people fighting me have no house in Imo State.
"The commissioner for lands arrested all the people there, including the lodgers and staff before even putting the padlock. And those people are still in police."