Presidency Reveals Reason Nigeria Exited Recession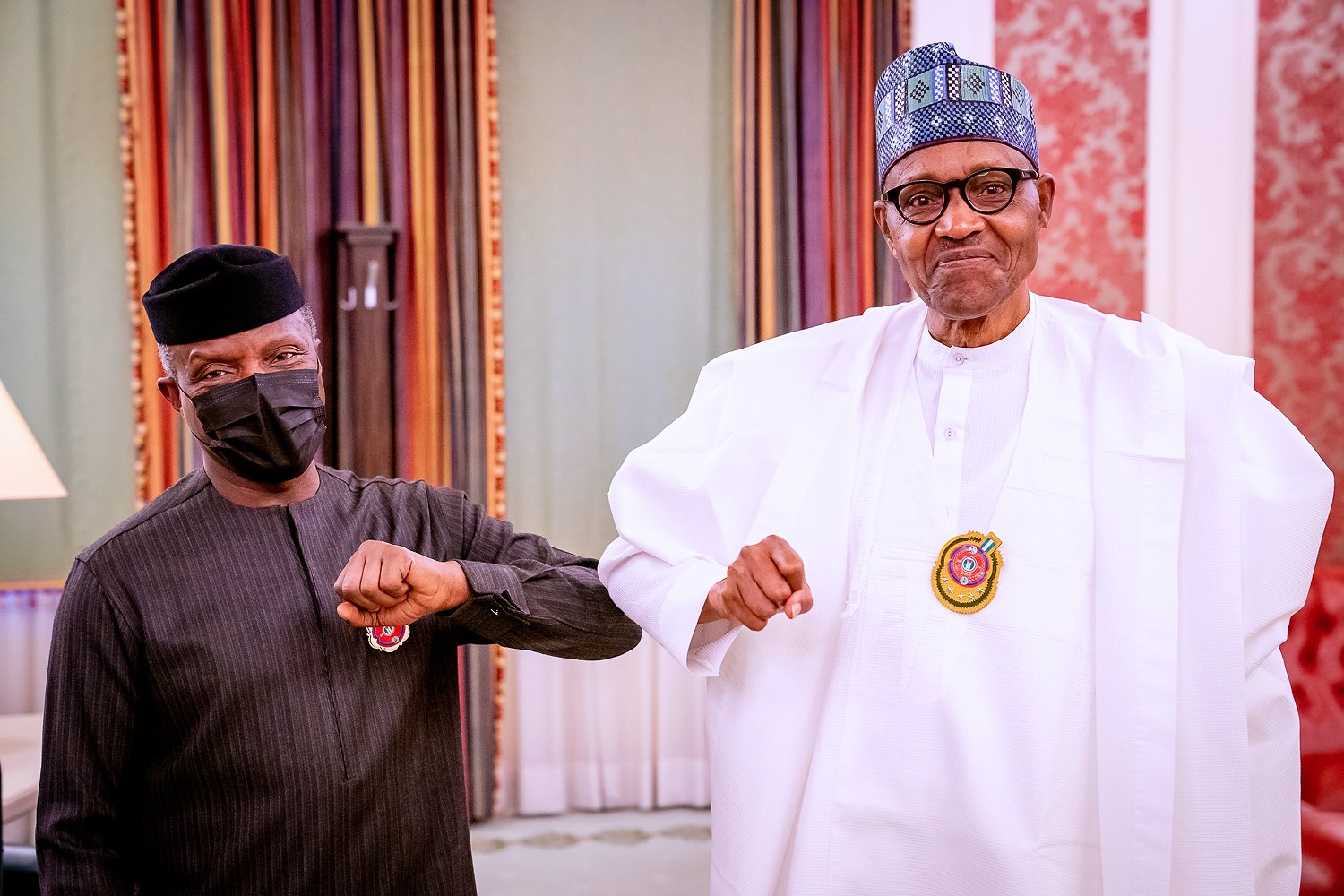 The Presidency has said that Nigeria exited recession due to the success of the Federal Government's ongoing Economic Sustainability Plan (ESP).
Recall that the National Bureau of Statistics (NBS) had in a report said Nigeria's economy grew by 0.11 percent in the fourth quarter of 2020 after two consecutive quarters of negative growth which resulted in a recession.
But in a statement on Sunday, Laolu Akande, spokesman of Vice President Yemi Osinbajo, said the implementation of the plan was responsible for the good news.
He asked Nigerians to expect more good development as the implementation of the plan continues to impact Nigerians positively. Akande said the Q4 report shows that the recovery of Nigeria's economy is on a steady path.
Akande said: "The plan is aimed, among others, at preventing a deep recession and putting cash in the hands of Nigerians after the economic fallouts of the pandemic.
"Right from the 2020 third quarter, the economy was already on a rebound. The latest fourth-quarter figures show that indeed, the recovery of the Nigerian economy is a steady one.
"Like we explained late last year after the release of the third-quarter figures, the ESP, which was a calculated intervention by the Federal Government, is driving the Nigerian economy in the right direction – upwards.
"Nigerians can expect more because the administration is unrelenting in its determination to pursue the steady recovery and growth of our economy."
He added: "Already about 311,000 employees have received the payroll support coming from 64,000 businesses nationwide and over 165,000 artisans have also benefited from the Survival Fund. In all, the Survival Fund is on course to safeguard at least 1.3 million jobs," Akande said.
"Underway also is the Government Off-take Scheme, GOS, where the Federal Government will pump an additional N15 billion to support Nigerian-owned businesses by off-taking a number of products in a bid to keep businesses alive and create jobs.
"The GOS will cover products such as facemasks, liquid soaps, disinfectants, hand sanitisers, and other processed foods and spices.
"Altogether, the GOS will benefit 100,000 MSMEs, while an additional 100,000 Nigerians will also be benefiting from a one-off N50,000 MSME grant different from those already paid to artisans, transport workers and separate from the payroll support."