What Tinubu Said About Jakande Becoming President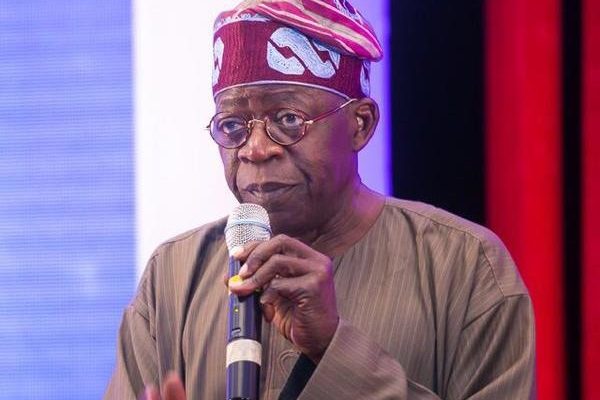 National Leader of the All Progressives Congress (APC), Asiwaju Bola Tinubu said has said the first civilian governor of Lagos, late Lateef Jakande rejected the offer to become president.
Speaking during the eighth-day Fidau for the deceased at his Ilupeju residence on Friday, Tinubu described the late Jakande as the most progressive individual who lived.
He said: "Jakande refused to become president. He said 'I don't want to be president in the midst of chaos'.
"We are lucky to draw from his fountain of wisdom and knowledge.
"We can't beat his records because he is already a martyr but we will pursue our dreams and mission with our vision."
Meanwhile, the first civilian governor of Lagos State, Lateef Jakande, has been honoured by traders in the South West state.
Naija News reports that the Iyaloja-General of Lagos, Folasade Tinubu-Ojo, had ordered the closure of markets in the state to respect and honour Jakande.
In a notice on Thursday, Tinubu-Ojo said the traders are shutting down markets to respect the former governor who dedicated his time to develop the state.
She, however, enjoined all market leaders to comply with the directive.
"We are shutting down all markets tomorrow as a way of mourning our late father. We all know he was the former Governor of Lagos who dedicated his time to develop the state and dedicating a day in his honour is a good thing. I enjoin all market leaders and traders to comply with this directive," she said.
Recall that Jakande passed away on February 11 at the age of 91. He was governor of Lagos from 1979 to 1983 and was later appointed minister of works by Sani Abacha in 1993.