West Africa Won't Contain Us If Nigeria Breaks – Tinubu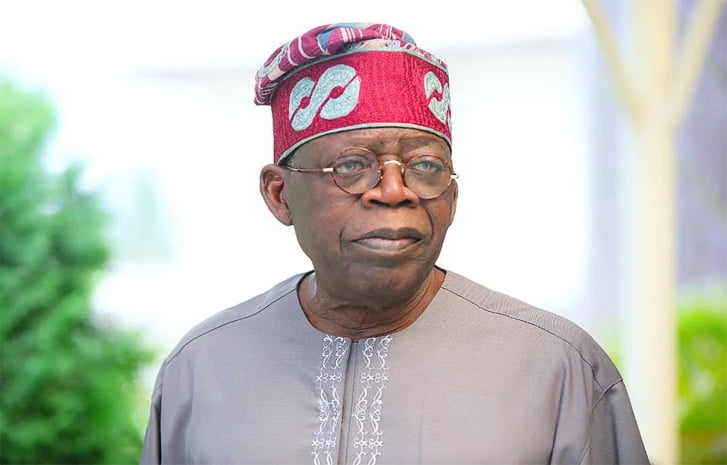 The National Leader of the All Progressives Congress, Bola Tinubu, on Friday, warned that if there is a crisis in Nigeria, entire West Africa will not be enough to accommodate us.
The former Governor of Lagos State noted that despite the crisis of insurgency, banditry in all aspects of security, God that made this country will protect us.
Tinubu while speaking at the eighth-day Fidau prayer for the first civilian governor of Lagos State, late Lateef Jakande, on Friday, said there was a need to stop treading the warpath in the country.
He said: "Nigeria is currently facing a crisis; a crisis of insurgency, banditry in all aspects of security, but God Almighty that made this country as one of the largest and most resourceful countries will protect us."
"I appeal, in his (Jakande's) memory today, for us not to turn whatever challenges we are facing right now into ethnic, tribal, and religious crises."
"If there is a crisis, where do we go? We will submerge entire West Africa, there will be no enough space to accommodate us."
"Those who have seen the effect of war, the effect of tribal conflict, of religious conflict, will never want it for Nigeria."
"We pray to God to strengthen our minds, guide our faith, put peace, and bring peace unto this land, may Allah bless all of us."
In a related development, the senior pastor of Daystar Christian Centre, Sam Adeyemi, on Friday said Nigeria may go from one crisis to another if its leaders do not change their approach to situations.
He noted that the Nigerians presently can't see the way forward and this is affecting the growth of this country.