2021 Budget: Senate Unaware Of Buhari's Plan To Sell Refineries, ICC, TCN Others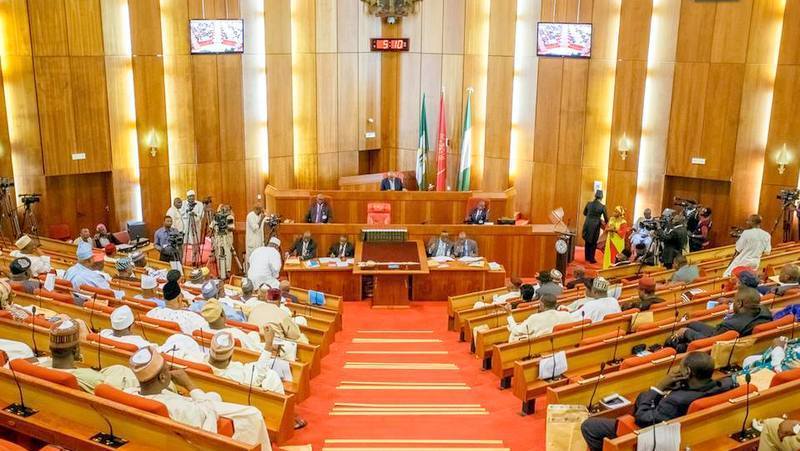 The Nigerian Senate on Thursday denied knowledge of plans by the administration of President Muhammadu Buhari to sell 36 Federal Government properties.
Reports had emerged on Thursday that the Buhari government had submitted a proposal to sell or concession 36 of its properties between January 2021 and November 2022 to the National Assembly.
But speaking to The Punch, the Chairman, Senate Committee on Privatisation, Theodore Orji, denied knowledge of such document.
According to the former governor of Abia State, his panel was unaware of such a request.
He said his committee will critically investigate the circumstances surrounding the sale of the federal assets and come up with a comprehensive report.
Orji said, "I am not aware of the document you are talking about and nobody has sent such to my committee.
"My committee is in charge of the privatisation projects of the Federal Government and we have always been saying it that we are not being carried along in the sales of national assets."
Recall that PremiumTimes had stated that the documents showed the names of the "projects" (as described by the document), the sale strategy, the duration of the process as well as the cost of the properties.
Top among these properties are the Abuja Environmental Protection Board (AEPB), the Abuja International Conference Centre (ICC), some unnamed refineries, the Transmission Company of Nigeria (TCN), Abuja Water Board, Nigerian Film Corporation, among others.
The federal government's decision to sell or concession these properties is to help fund the N13.58 trillion 2021 budget signed by President Buhari on December 31, 2020.
The 36 projects have been categorised into five departments, according to the document; energy with nine projects, industries and communications department with eight projects and development institutions and natural resources with six projects.
Others are infrastructure and public private partnership with four projects and post transaction management department with nine projects.